5 Points of Inspection for Your Email Program
Though marketing automation makes life much easier for email & digital marketers, it's not just "set it and forget it". Sure, there is a multitude of ways to automate and streamline your email operations, but even the most well-oiled machines need ongoing maintenance and strategies updates.
Here are 5 points of inspection for your email program to make sure you are utilizing it to the best of its ability – automated or not.
1. Performance Audits. Take a look at how your email marketing is currently performing.
How many emails you are sending and how frequently? Are you sending out emails to huge lists frequently (weekly or more)? Or are you more casual and only utilizing your email marketing a couple of times per month? Keep these numbers close. This is your standard operating procedure and will most likely be one of the first things you change if needed.
When was the last time you updated your contact list? Are you working with outdated data and old email addresses? If so, this can cause bounces leading to spam status or inaccuracies in your dynamic fields that will turn recipients off.
What are your results? Most email programs can run a report that will tell you an overall average of how many emails are delivered, opened, or led to unsubscribes. At least 80% of your emails should be reaching your audience and approx. 20% of those should be opened and clicked on. If you aren't reaching those numbers, it's time to take a closer look at why.
2. Authenticate Your Email.
Consider this your insurance policy. You need an ironclad security protocol to keep your company and your customers safe. Without email authentication, you're at risk of costing your brand money and reputation. Even worse, if your brand is used in phishing or otherwise malicious email scams and recipients fall prey to it, your company can become the victim of a data hacking scheme. The email authentication rules are published in your DNS records for each sending domain. Contact your email host to ensure these are being followed. Learn more about email authentication
here
.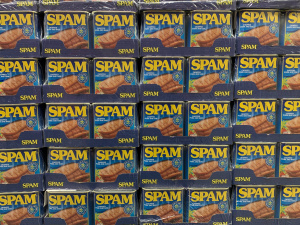 3. Clean up your email list. This can be easy to procrastinate because you are likely using this list of people in ROI calculations or forecasts. But, with a dirty list, you get dirty data and that is a major factor in missed goals. A clean, updated, and the accurate list has greater potential for conversions. Be sure you are cleaning up your contact list on a regular basis by using an email validation program or manually unsubscribing any returns on your list. Otherwise, you could be blocklisted and that's a whole lot harder to clean up than proactively keeping your list accurate.
4. Use an Opt-In Form. Don't let junk data and email addresses clog up your database. You may not be getting a bunch of bounces, but if your marketing is being sent to fake emails, then what's the point? The most basic solution to this is a simple opt-in form. This is when someone supplies their email address using a subscription form. This ensures they are welcoming your communications. This will also make future maintenance of your email marketing program a breeze.
5. Put Report Results into Action. What percentage of your email is reaching inboxes? If you are not hitting your benchmark, it may be time to analyze why. Run reports specific to deliverability that can help you discover and fix list hygiene, content, and authentication. If your open & click rates are declining but you haven't changed anything, that's likely the issue. Think about your frequency and volume, personalization, and segmentation. You can always do some content testing across groups to see if you need to adjust your content overall.
Of course, this list is just a start. You will need to set goals on how you want your campaigns to run and what it takes to keep them in good, working order. But first, set a schedule for maintenance and hit the checkpoints above. This will keep your content relevant and your recipients safe. Still can't reach your email marketing goals? Let us help.
www.systemaxsolutions.com
Well, hi! My name is Cassandra (Cassie) and I am the Brand Manager and Strategic Marketing Director for Systemax. Oh, and I also run our Marketing Automation platform. I like to keep busy. Plus, I like working with all sorts of people. When I'm not working, I'm running, yoga(ing), creating, mothering and friending. Life is good and I love to share, so I hope you enjoy my ramblings. xo