5 Promo Products Purr-fect for Your Pets (and Your Brand!)
We're big dog people around here, so it's only fitting to share our favorite promo products that focus on your furry family members!
1. Pet Bandana 
Fashion doesn't stop when it comes to our furry family members. You've probably heard the phrase before: accessories are a necessity! When your pup is being a fashionista with a
bandana
, you can add your logo to it for the ultimate form of brand exposure! Your furry friend will be the cutest walking billboard!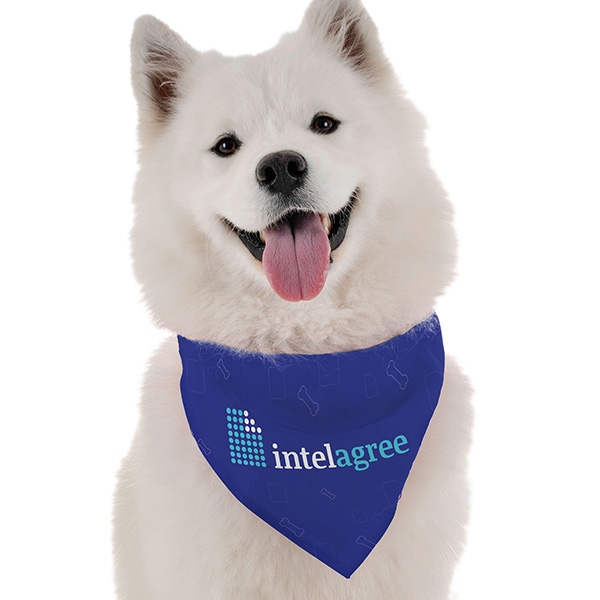 2. Paw Washer/Cleaner
Dirty paws in the house after being outside is a no-go. This
Paw Washer/Cleaner
will do the trick! To keep muddy paws out of the house, all you have to do is add a little bit of water, insert the muddy paw, twist, and dry! The gentle silicone bristles will help remove dirt and mud from your dog's paws. It's one of those products that you see and go, "Now why didn't I think of that!"
If you hand these branded bad boys out at a tradeshow, potential clients will be sure to remember you. They'll probably even love you as they see your logo while washing off their pup's paws.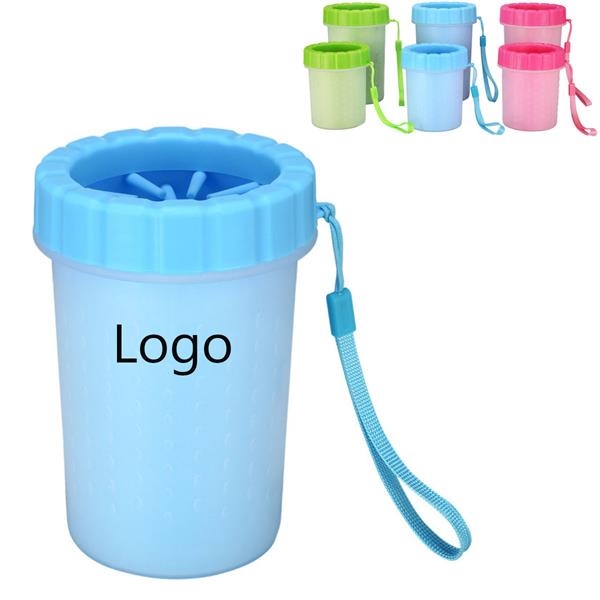 3. Car Seat Cover
We all know about what happens with pet hair… it goes just about anywhere! Keep your car seats fur-free with a cover. This one is made of oxford cloth so it's waterproof AND scratch resistant! There are several color options to pair with your logo. (Bonus: this
car seat cover
works for messy kiddos, too!😉)
4. Fido Tritan Bottle with Bowl
Taking a walk in the summer calls for some H2O! Bring water for both you and your pet on the go with the
Fido Tritan Bottle with Bowl
. Your hands won't be full because the bowl is attached to the bottom of the cup! You can drink/pour from the top and your furry friend can drink from the bowl. (Or vice-versa if you're into that, we won't judge.) Either way, both you and your doggo can stay hydrated on the street.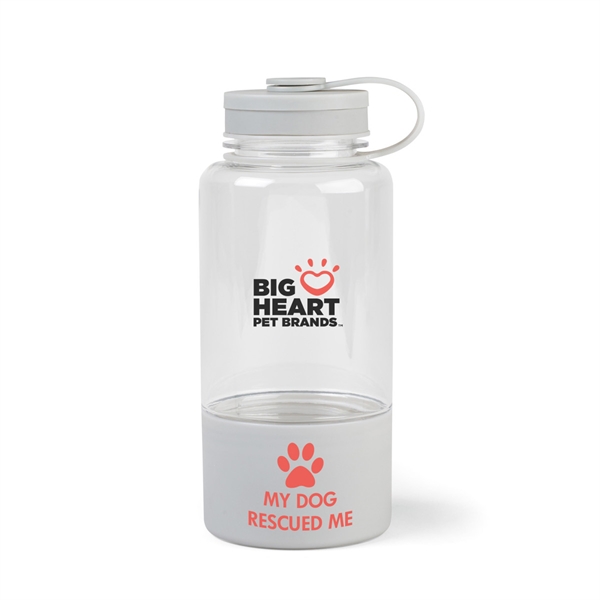 5. Food-to-Go Travel Pet Bowl
Say goodbye to plastic baggies! This
Food-to-Go travel pet bowl
is perfect for when you and your pet are on the move. It's compact and customizable for your brand. (What more could you ask for?!) It also includes a clip that can easily attach to backpacks, leashes, and belt loops. Kibble can now be enjoyed anywhere.