5 Reasons Your Company Should Consider an Employee Engagement Platform
One of the most important things about Systemax is the value of company culture. Now more than ever in this crazy world we're living in, it's important to keep employees engaged. A thank-you email is one thing, but an employee engagement platform takes company culture to the next level. 
To keep our culture intact, we use Cooleaf. Now that we have become a hybrid company, Cooleaf has maintained our company's connection. (An added bonus is that it's really fun!) 
Employee engagement is key to keeping company culture alive. Here are five reasons your company should consider an employee engagement platform:
1. You Can Give a Pat on the Back
Did someone kill it on their latest project? Let's be honest, not everyone is great about throwing around compliments. And it's especially hard to do so while working from home. Using a platform like Cooleaf takes away the intimidation that can happen in person, and makes sure that compliments aren't being left in the dust because we're not in the office.
One of the biggest drivers of employee burnout is
lack of recognition
from leaders. With a platform like this, you can easily share an appreciation for your team and highlight those who have gone above and beyond!
Everyone loves feeling appreciated and recognized, and Cooleaf does just that for us! It's a way to inspire others in the company to shout out other team members for a job well done.

Work anniversaries can also be recognized on Cooleaf. No need for cheesy plaques when you can get points to use towards incentives instead! (We'll talk more about Cooleaf points later… they're the best reward!)
2. Work/Life Balances are Encouraged… and Rewarded
It's easy to get lost in the grind of work. (We've all been guilty of it at some point or another, right?) One thing I appreciate about having an employee-engagement platform like Cooleaf is the encouragement of having a work/life balance.
Cooleaf allows you to set up various challenges. Whether it's a task of walking 10,000 steps for a week or showing off a new recipe, Cooleaf adds a different element to your company culture. Completing these challenges rewards you with gold… and by gold, I'm talking Cooleaf points.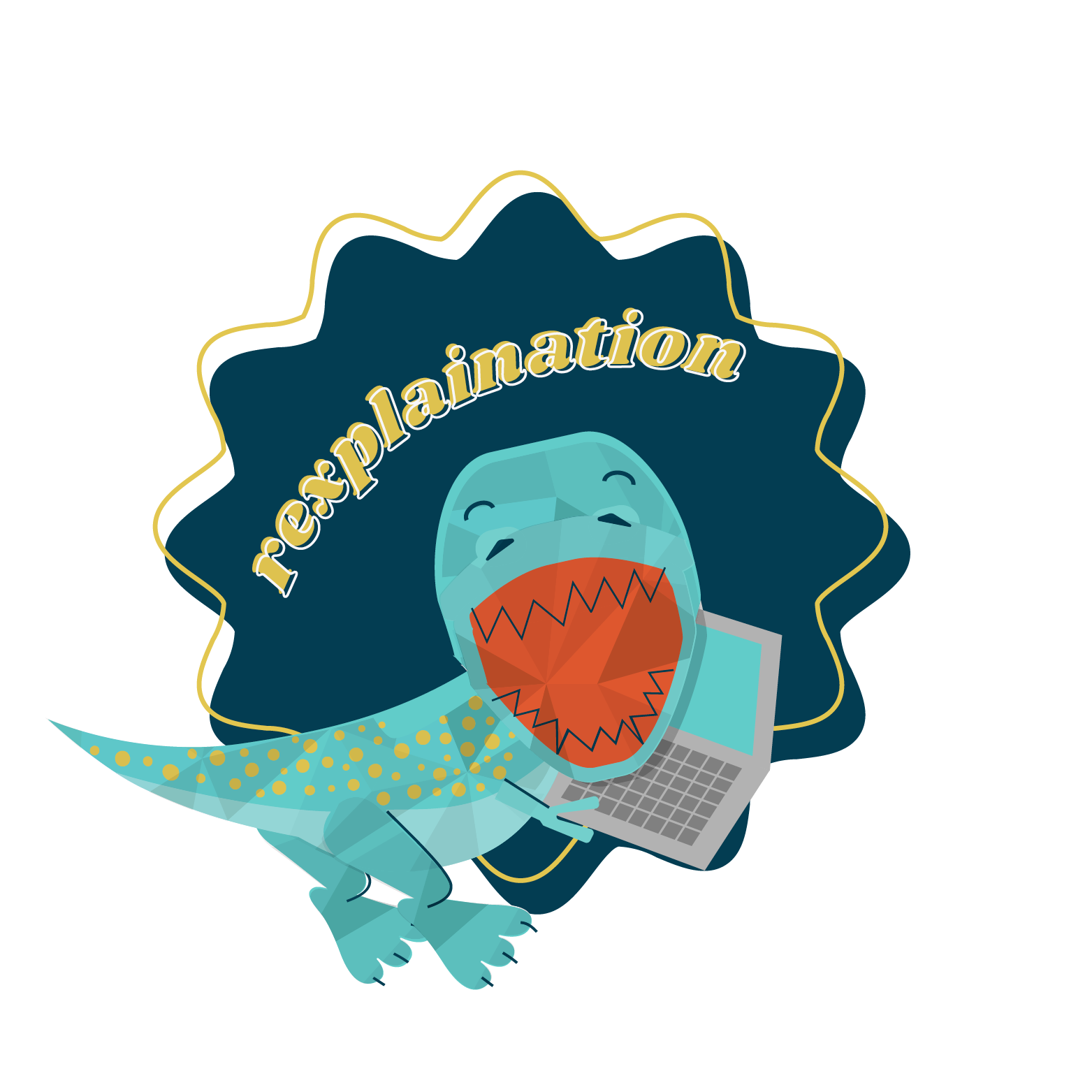 What are these point things? Cooleaf points are the "currency" used in exchange for gift cards, apparel, days off, and more!
Having challenges that aren't quite work-related shows your employees that you care about in AND outside of the office. Demonstrating a culture of caring is key to preventing burnout. Plus, you get to know your team on a different level that you might not know – especially if you work from home! These challenges have helped me get to know our team here at Systemax and are a LOT of fun to participate in! Plus, everyone loves free stuff – myself included 😉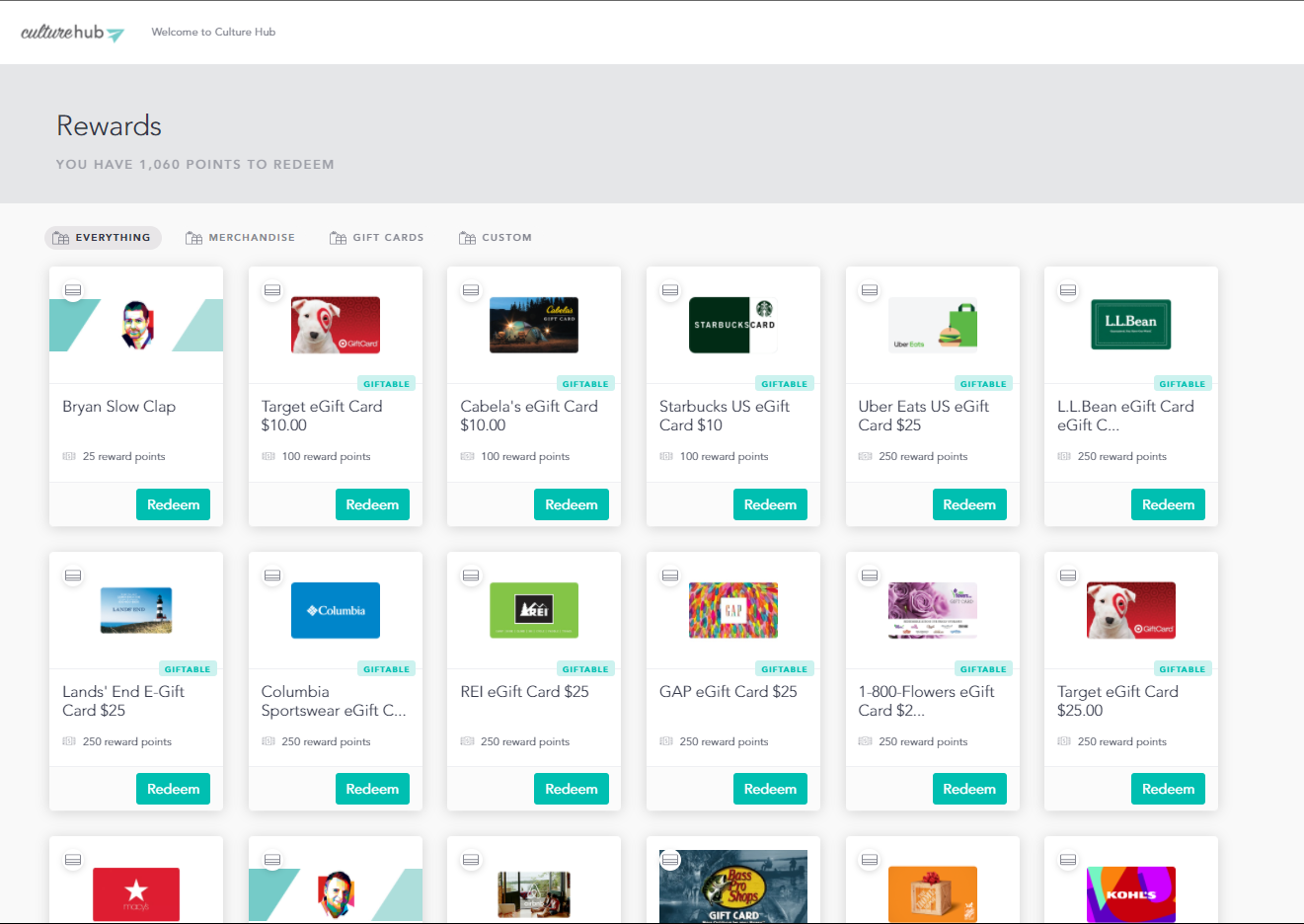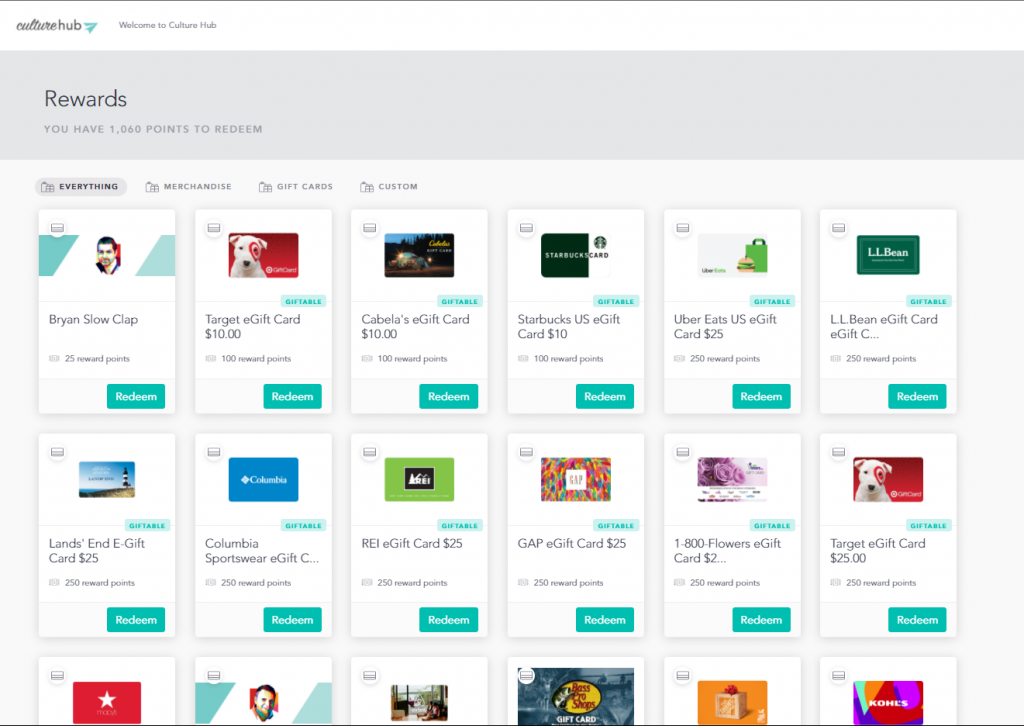 These are just a few of the rewards we have!
3. Core Values are Brought to Life
The core values of your company are what bring your mission to life. It brings a level of purpose to your team.
We use Cooleaf as a tool to recognize each other for embracing Systemax's core values. By tagging a core value while thanking a team member, we all are constantly reminded of what our goals as a company are!

Tying those winning moments back to your core values will become a key to motivating your team to live by your core values. It's a way to keep your company's values at the top of employees' minds.
Recognition is a tool for everyone to take it up a notch and show how they're embracing core values and identifying those wins and moments that tie it all back to the roots of your company.
4. Sales Goals Will be Met with Reward
Cooleaf gives an option to set goals for sales. Depending on what your company's structure looks like, the goal set for an entire quarter and year might seem daunting. With this platform, you can set smaller goals or objectives that will be met with a reward and recognition when a team member hits it!
Pushing productivity the old-school way can lead to burnout. Now more than ever, it's essential to
take a positive approach to motivate your entire team. In fact, a
study from Deloitte
found that
70 percent of professionals feel their employers are not doing enough to prevent burnout within their organization. Taking a step towards alleviating burnout starts with a source to make employees feel appreciated and included.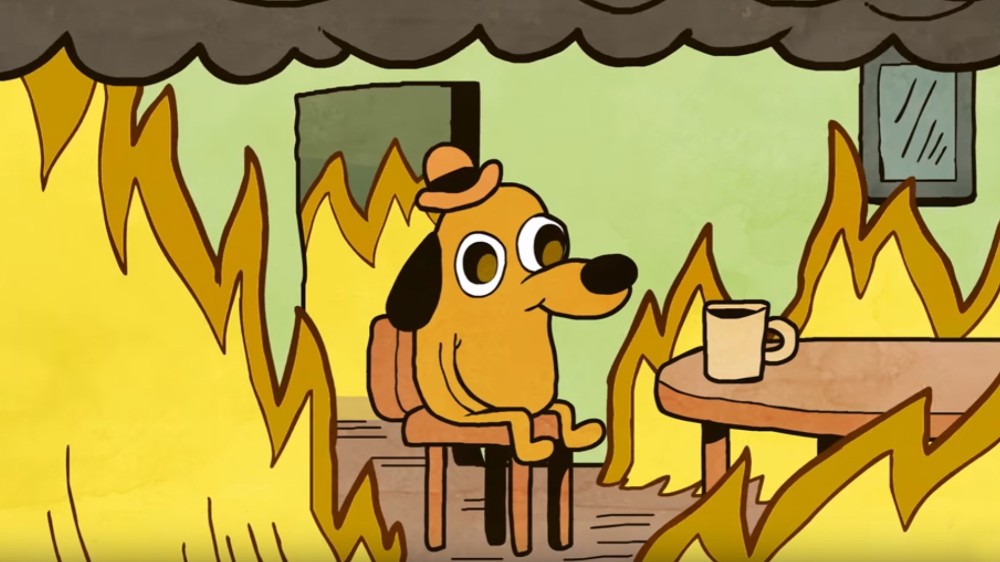 Avoid your employees feeling like this.
5. Everyone Can Celebrate a Team Win
Like I said before, Systemax is a hybrid workplace. That said, it can be hard to know what wins other people are having since we aren't all in the same place. Cooleaf eliminates that problem entirely.
Did someone solve a problem with a client? CELEBRATE!
Did someone hit a sales goal? CELEBRATE!
Did someone do a killer job on a project? CELEBRATE!
Celebrating success keeps our company close-knit. It's fun seeing what great things others are accomplishing! Cooleaf keeps the team element alive.
Seeing these celebrations inspires the rest of the team to perform. It adds to the experience of being an employee.
Bottom line: a little appreciation goes a long way! Using an employee engagement platform like Cooleaf has kept our team culture strong. Watch this video of Cassie and Brett to hear their thoughts on keeping company culture cool with an employee-engagement platform like Cooleaf!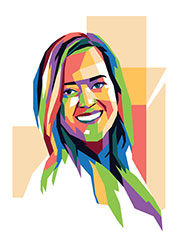 Author Info
Hello hello! My name is Renee Rude and I am the Content Specialist here at Systemax. I work closely with the team to facilitate content creation for clients that align with their overall marketing plan and business objectives. From social media to copywriting to graphic design, I'm here to help clients reach their goals! Outside of the office, you can find me working out or trying to plot when I'm going to the Jonas Brothers next on tour. (I've been a fan since I was 8 years old and am proud of it😉)