6 Social Media Management Tools I Can't Live Without
From creating content to posting to reviewing analytics, those who work with social media know how it can be a bit overwhelming at times to think about what all has to be completed every day. The good news is that there are a number of tools to save time and make your job a LOT easier.
Take a look at these 6 social media management tools I can't live without:
1 . ClickUp
To start off with, we have a big one: ClickUp. This is the project management our team uses. Without ClickUp, I don't know how I would keep myself organized. (Well, actually I do… and it's not pretty!) It keeps all social deadlines nice and structured so that my desk isn't filled with random Post-It notes.
ClickUp is also where our social media calendars our kept. It actually allows us to view everything in a calendar format which changes the game for content scheduling. Clients can access the calendar to proof posts and directly make comments with changes. This makes finalizing calendars an easy process! One of the features I appreciate about ClickUp is the ability to set automations. If a social post isn't marked scheduled, it lets you know.
With other features such as Docs, our team is able to work together in real-time to brainstorm and lay out a social strategy. My Docs section is filled with random content ideas, video scripts, notes on analytic data, and much more.
Having everything in one spot instead of 25 different apps keeps things running smoothly! (Okay… maybe 25 apps is a bit dramatic to say, but you see what I'm saying, right?)
2. Meta's Creator Studio
Creator Studio makes page management ten times easier, especially when you manage multiple pages. One of the ways I utilize Creator Studio is to schedule posts and stories. With multiple posts and stories going out a week for multiple accounts and platforms, it's not ideal to manually post. Creator Studio allows you to schedule out days, or even weeks in advance. I like to schedule out posts every Monday morning so that it's taken care of for the rest of the week. You also get to designate times the posts will go out. (This does matter for your page to perform its best! You can read more about this here.)
Creator Studio acts as one dashboard for all of your pages. No more bouncing around – it's all in one spot! A bonus is that Instagram is tied into it. You can kill two birds with one stone by posting on all accounts at the same time through Creator Studio.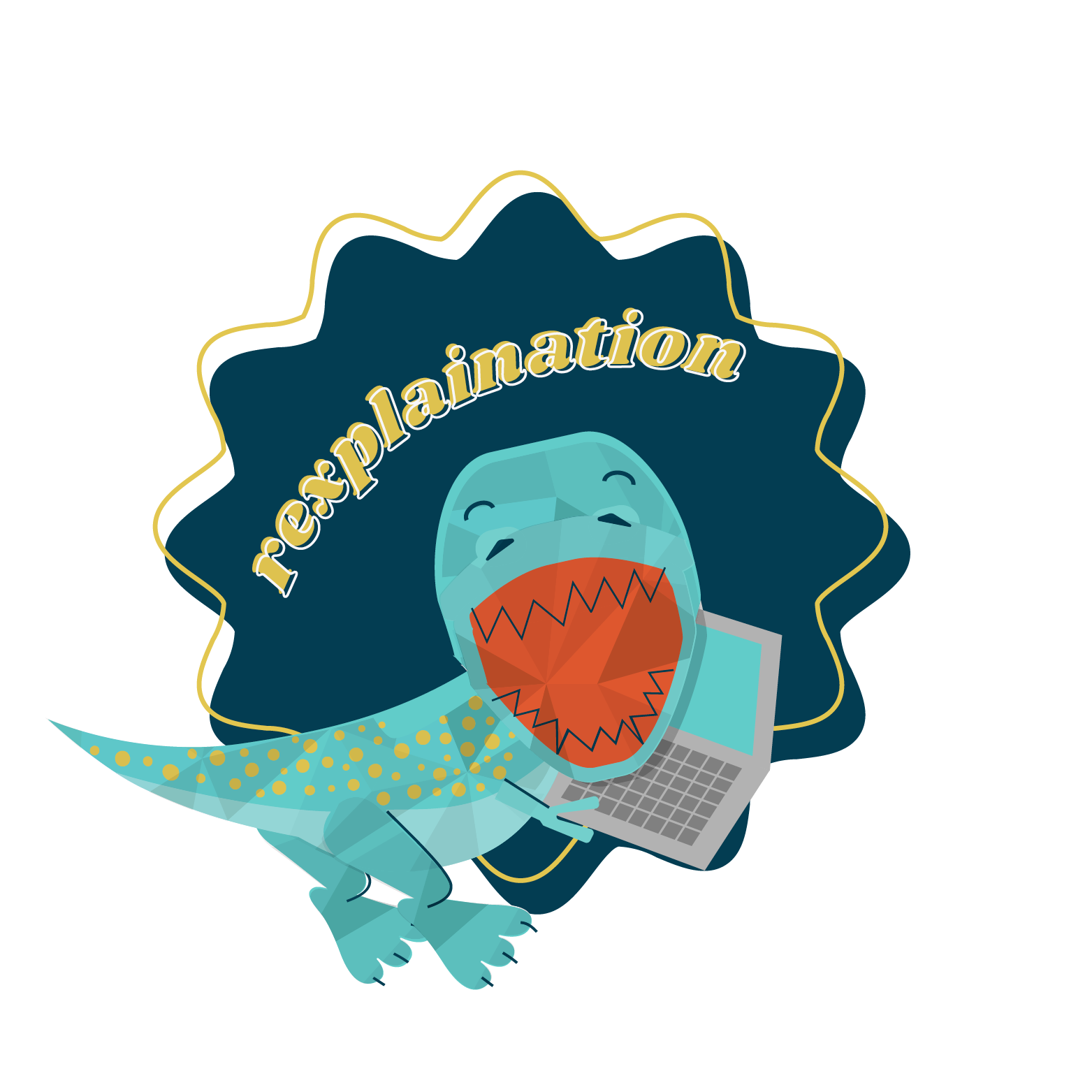 Can't forget to mention that this is a FREE feature for Facebook Business pages!
You can also view your insights from this feature, but there's another platform we like to use that I get into for #3.
Google Data Studio is a dream come true when it comes to viewing social analytics.
We integrate our data from each social platform into a Google doc that goes into our custom insights pages. This makes it so much easier to see what's working and what's not so we can adapt our social plans accordingly.
I'm a visual person, so having graphs and charts in front of me is helpful when making decisions about social strategy versus staring at a spreadsheet and hoping something sticks.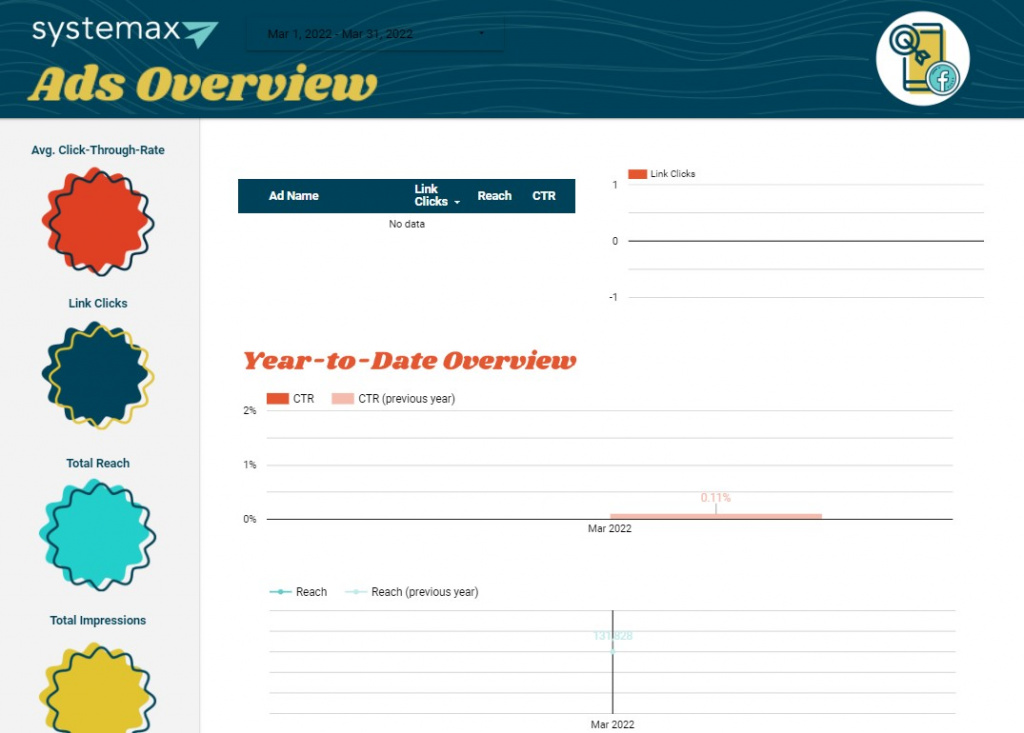 Here's a snippet of one of the many dashboards we use! Isn't she a beaut?
4. Adobe Suite
Without Adobe Creative Suite…. well, we would have no graphics. And that
makes a huge difference
in your social engagement on Facebook and LinkedIn. Graphic design is what makes your social strategy come to life and stand out to the audience.
When it comes to creating graphics myself
, InDesign is my go-to. After nailing the basics of the software, you can go a long way!
Need to bust out a quick graphic? Adobe Spark is there with pre-made templates. You can add your brand's colors and logo into Spark – it makes it easy to add into the post you're working on.
Keep this between you and me, but when I'm a design roadblock, I use Canva as inspiration for layouts or a design concept in general. However, Canva isn't great to use as a primary design source. You can learn more about why Canva isn't the best choice for design
here.
5. Grammarly
In the words of Hannah Montana, "Everybody makes mistakes, everybody has those days." this is especially true when it comes to copywriting. It's easy to make mistakes when you're on a roll. Trust me, there's nothing more disappointing than finding a missed typo AFTER a post has already gone live.
I have the
Grammarly browser extension
installed. It uses AI to look for spelling, punctuation, and other clarity errors. Grammarly works in real-time, so you can get instant feedback. You can be confident that the copy will be clear, concise, and creative.
6. Linktree
One of Instagram's downfalls is not being able to click a link in the caption itself. This is where
Linktree
comes into play.
Linktree makes it simple to drive your audience to a single link in your bio. When signing up, you are given a special link that can then be used wherever your audience is. Once that link is clicked, you can connect your audience to all of your platforms or send them to a designated webpage.
Gone are the days of continuously switching out the link in your bio! Managing Linktree is simple with a drag-and-drop editor. It's like having a hub for all of the content you want your audience to see. You can just tell your audience to visit the link in your bio and the rest is history.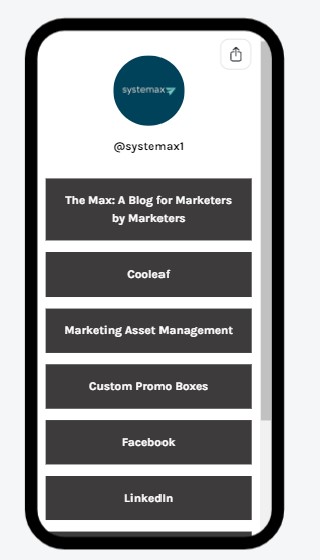 What's your go-to social media management tool? Head over to our socials and let us know!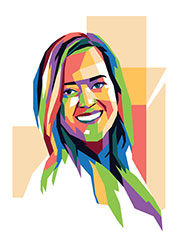 Author Info
Hello hello! My name is Renee Rude and I am the Content Specialist here at Systemax. 
I work closely with the team to facilitate content creation for clients that align with their overall marketing plan and business objectives. From social media to copywriting to graphic design, I'm here to help clients reach their goals! Outside of the office, you can find me working out or trying to plot when I'm going to the Jonas Brothers next on tour. (I've been a fan since I was 8 years old and am proud of it😉)