A 2023 Guide to Social Media Graphics for All Platforms
Social media is constantly changing – and that doesn't stop at image sizes. Have you ever posted a photo to Instagram and then realized it's pixelated? We've all been there at one time or another!
To save you time from searching the web for what works on each platform, here is our guide to all social media image sizes!
Facebook
Facebook is constantly changing its preferred image sizes. For best results and to stay ahead of the game, ALWAYS choose a high-quality image to use.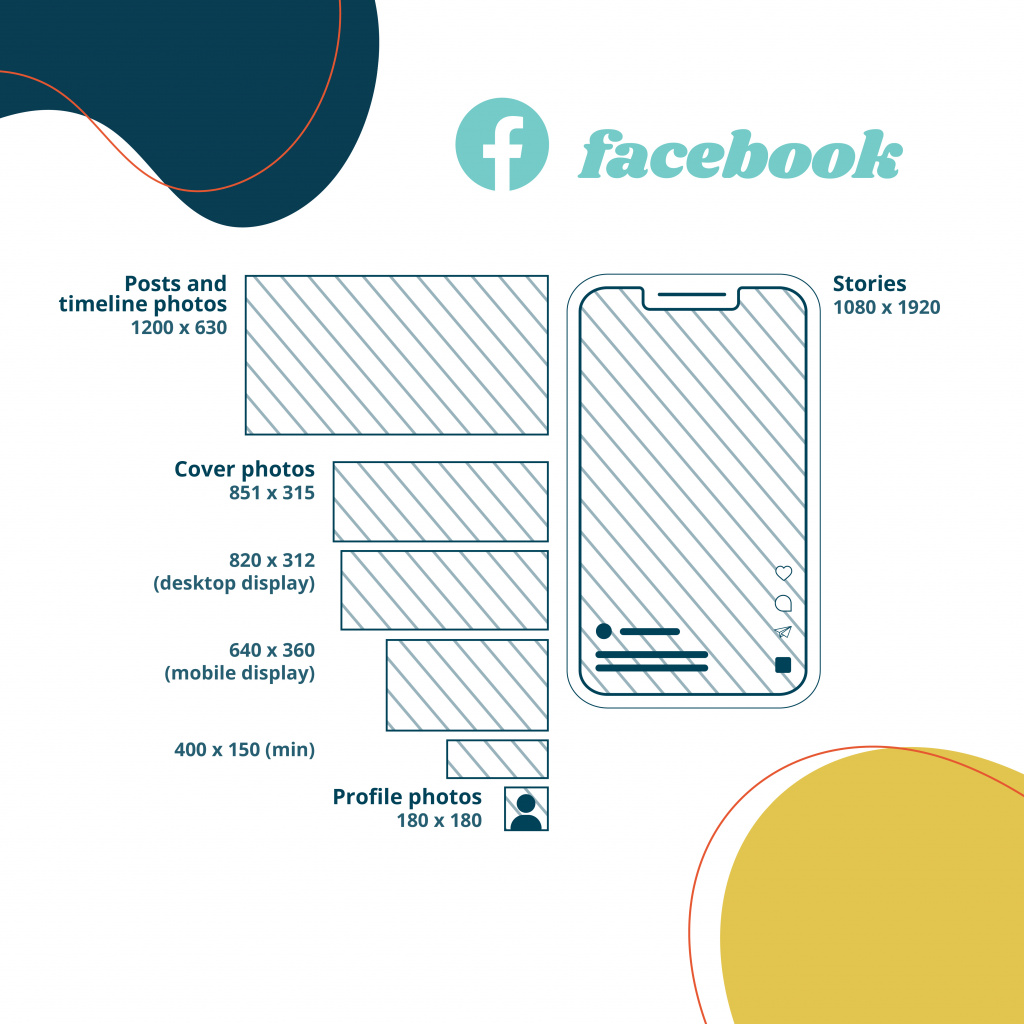 Facebook Profile Picture: 180×180 pixels
Facebook Cover Photo: 851 x 315 pixels
Facebook Feed Photo Sizes: 1200×630 pixels
Carousel Size: 1200×1200 pixels
Facebook Stories: 1080×1920 pixels (Don't forget to keep 250 pixels at the top and bottom free of text!)
Tips
Facebook automatically resizes and formats your photos when they are uploaded for the timeline to be 500 pixels wide and to fit the 1.91:1 aspect ratio.
JPG or PNG files prevent any compression.
Once you've uploaded your cover photo, don't drag to reposition.
Profile pictures and cover photos with logos or text work best when uploaded as a PNG file.
Instagram
Remember when Instagram only had square images when it started? Us too. Now, horizontally and vertically oriented images are now supported by the platform.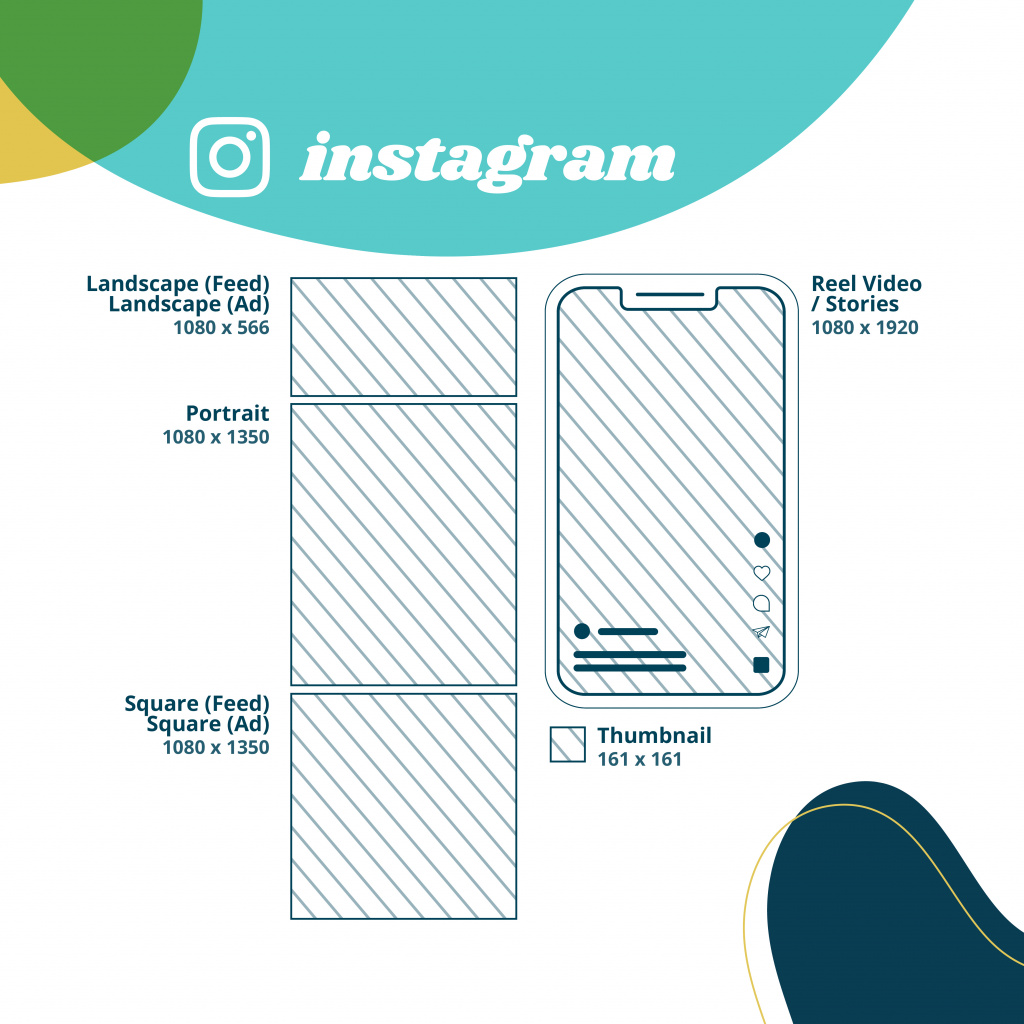 Instagram Profile Picture: 320×320 pixels
Instagram Stories & Reels: 1080×1920 pixels
Instagram Post Sizes (Feed and Ads)
Landscape:1080×566 pixels
Portrait: 1080×1350 pixels
Square: 1080×1080 pixels
Supported aspect ratios: Anywhere between 1.91:1 and 4:5
Tip
Instagram recommends leaving about 250 pixels at the top and bottom to prevent anything from being covered. Also – don't forget that Reels are cropped to a 1:1 image on your profile page and a 4:5 image in the home feed.
For the profile photo, you're going to want an image that's at least 320×320 pixels. Even though this is technically a square format, the profile photos are a circle. Make sure any elements you want to focus on in the photo are centered so they don't get cropped out.
Twitter
Since Twitter is a heavily text-based app, using images is key for getting more engagement.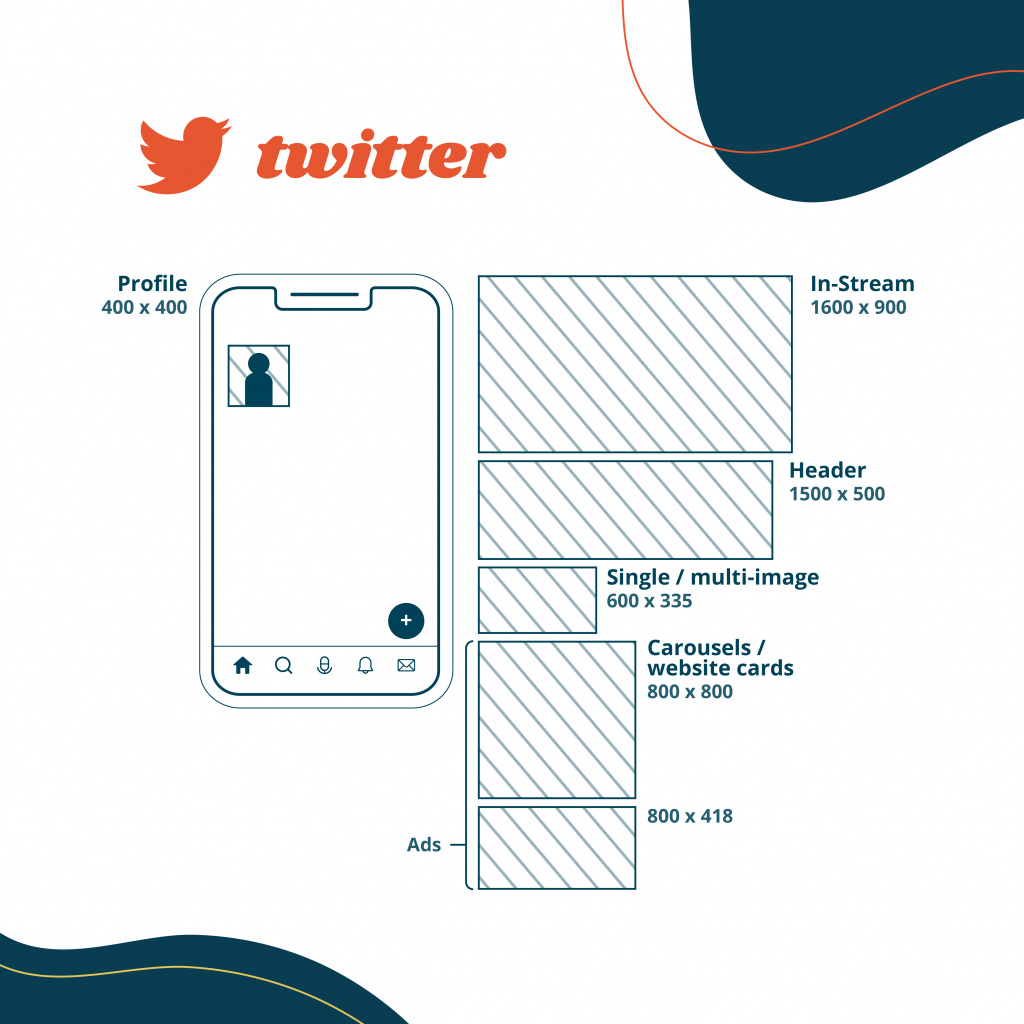 Profile Picture: 400×400 pixels
Header: 1500×500 pixels
Tweet Photos: 600×335 pixels
Ads
Single and multi-image tweets: 600×335 pixels
Carousels: 800×800 pixels or 800×418 pixels
LinkedIn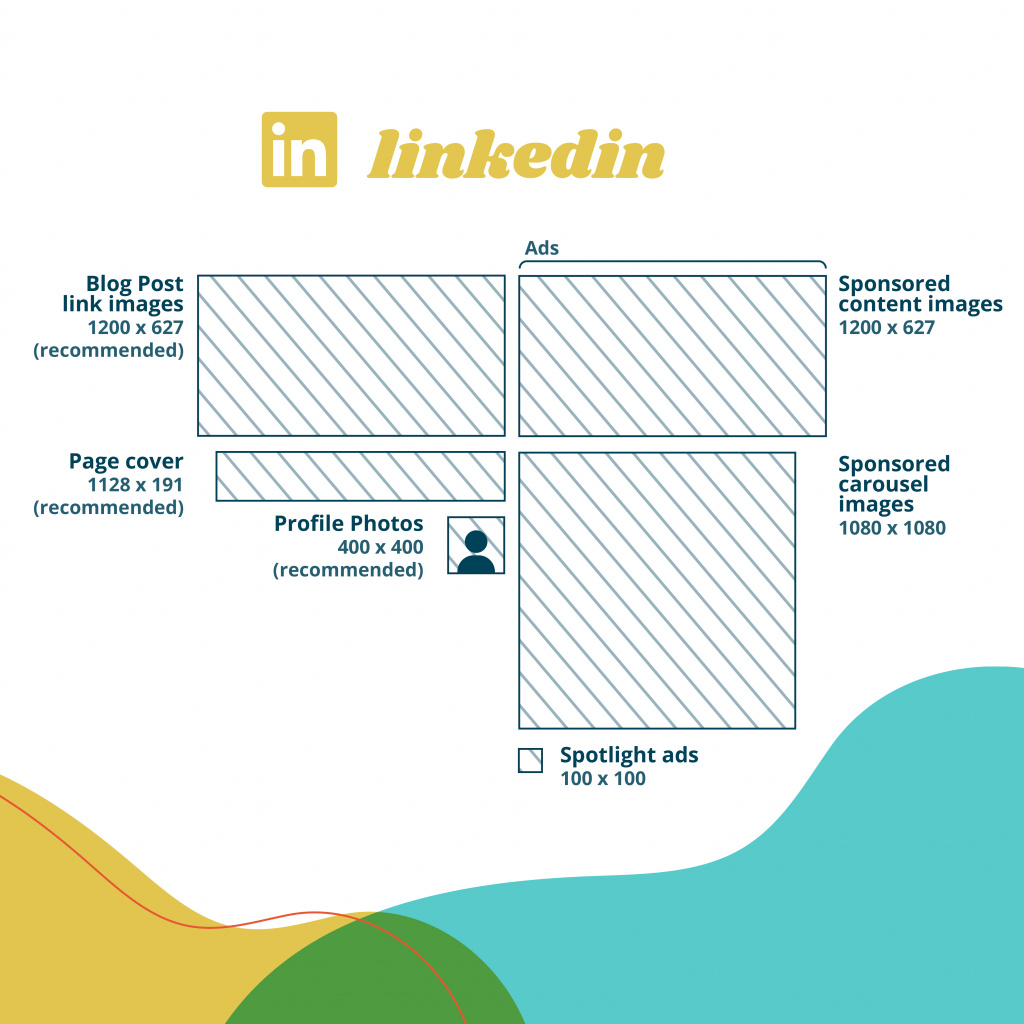 Profile Picture: 400×400 pixels
Cover Photos: 1584×396 pixels
Custom link share: 1200×627 pixels
Video size: 256×144 pixels to 4096×2304
Ads
Sponsored content images: 1200×627 pixels
Sponsored content carousel images: 1080×1080 pixels
Tips
Cover photos are cropped differently on mobile and desktop.
When using a company logo, use a PNG or JPG for the best quality!
Pinterest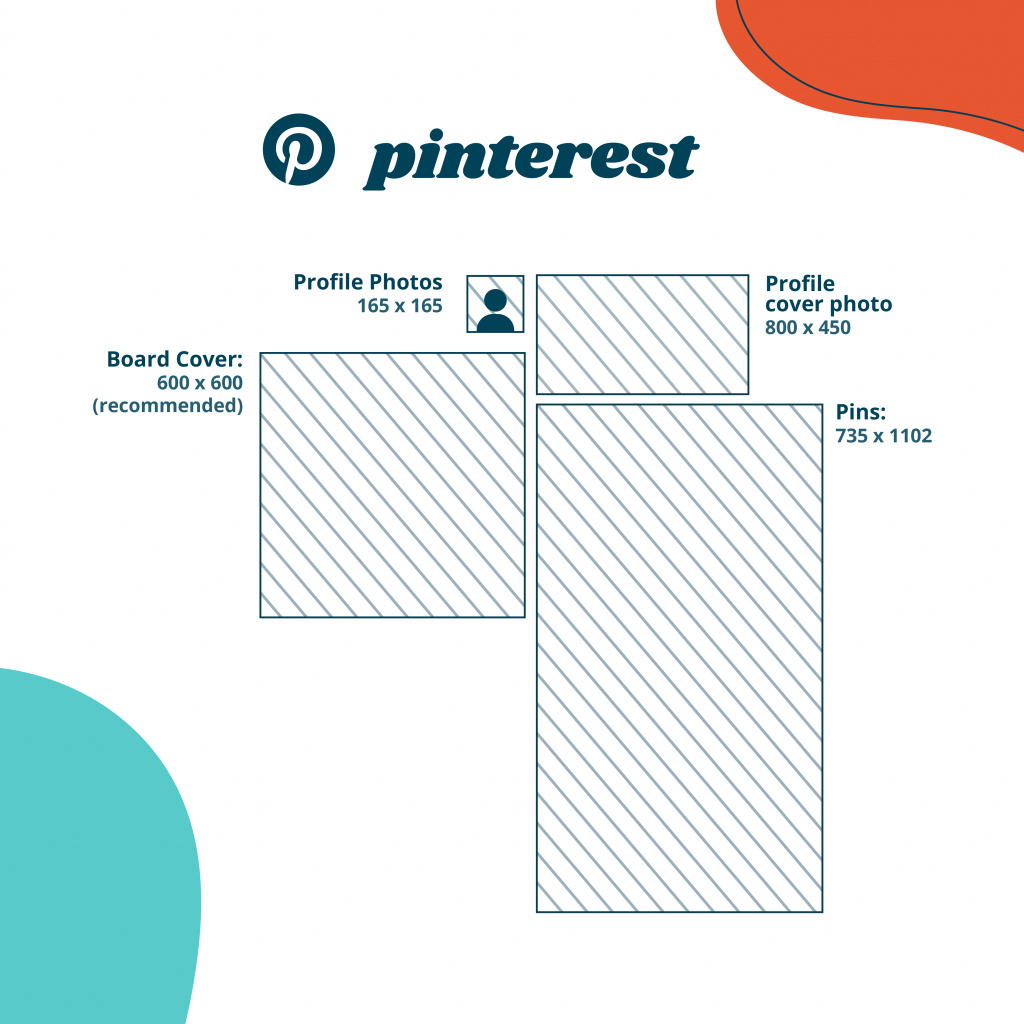 Profile Photo: 165×165 pixels
Pins: 735 x 1102 pixels
Board Cover: square with a recommended size of 600 x 600 pixels
Tips:
The recommended size for your image should be 280×280 pixels square which will be cropped down and displayed as a circle.
Pins with a 2:3 vertical ratio are the best!
Snapchat
Snapchat keeps things consistent! Content can't be over 1 GB, so you can showcase some high-quality material here!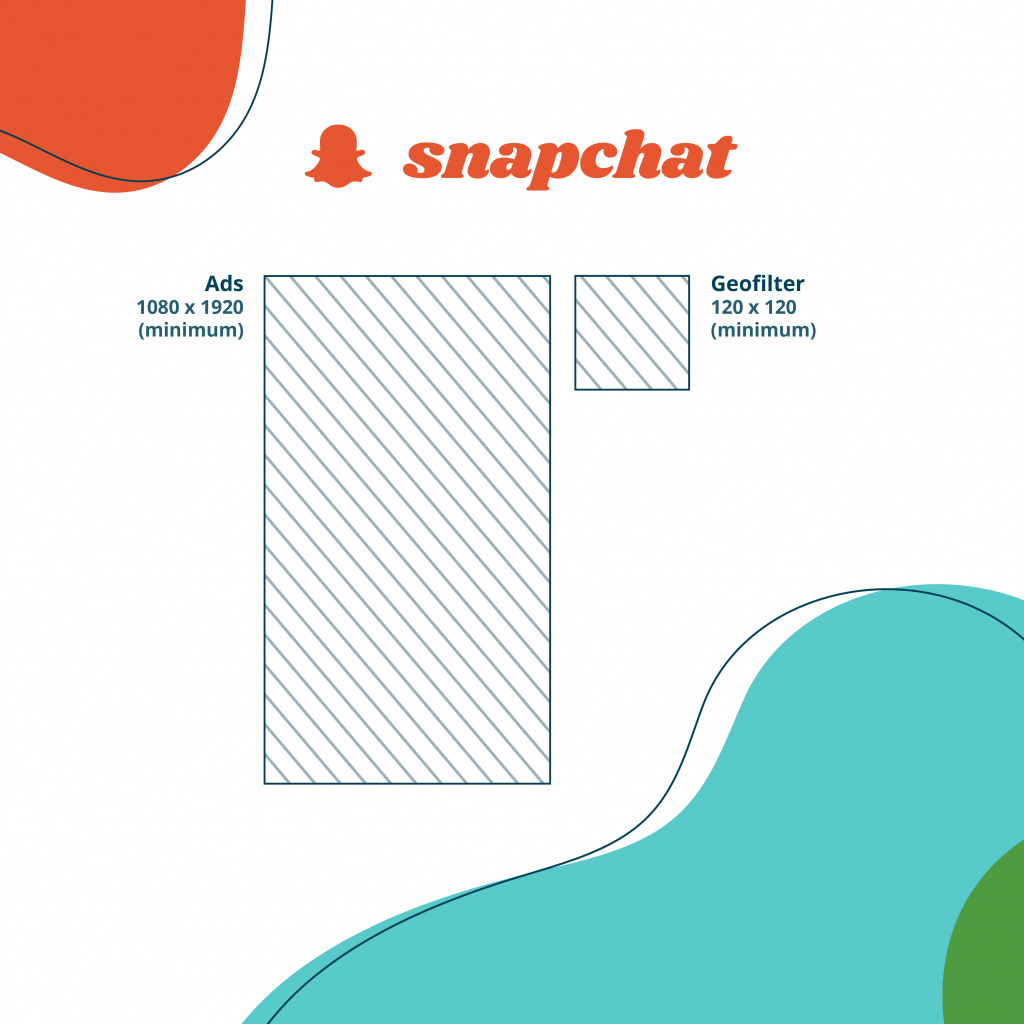 Snapchat ads image size: 1080×1920 pixels
Snapchat Geofilter image size: 1080×1920 pixels
YouTube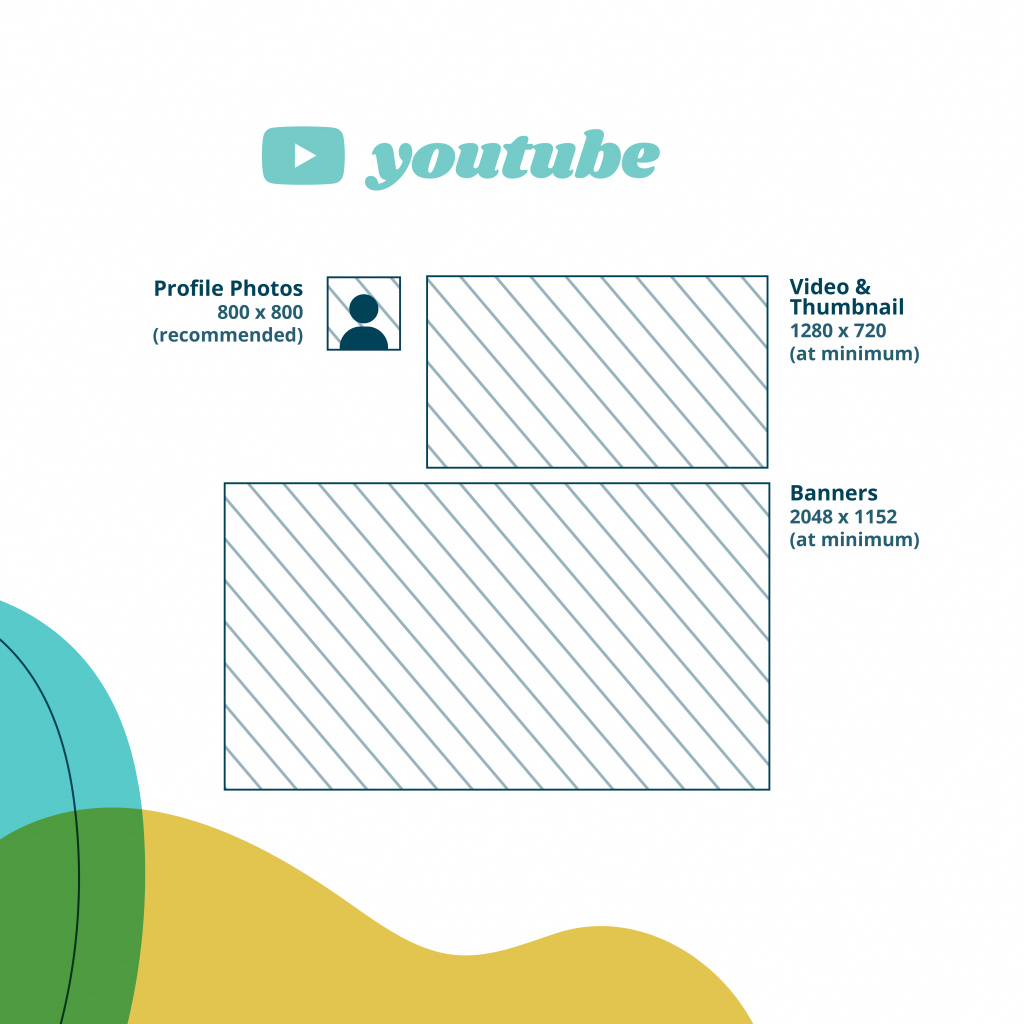 Profile photo size: 800×800 pixels
Banner image size: 2048×1152 pixels
Video size: 1280×720 pixels
Thumbnail size: 1280×720 pixels
Tips
Make sure the focus of your photo is centered for best results.
Files should be JPEG, GIF, BMP or PNG. Animated GIFs won't work.
YouTube requires videos to be 1280 x 720 pixels in order to meet HD standards.
Profile photo: 720×720 pixels
Video: 1080×1920
Tips
Profile photos are circles – keep cropping in mind!
There you have it! Hope you enjoyed this little roadmap to the constantly changing sizes of social graphics and video. Good luck!
Author Info
Hello hello! My name is Renee Rude and I am the Content Specialist here at Systemax.
I work closely with the team to facilitate content creation for clients that align with their overall marketing plan and business objectives. From social media to copywriting to graphic design, I'm here to help clients reach their goals! Outside of the office, you can find me working out or trying to plot when I'm going to the Jonas Brothers next on tour. (I've been a fan since I was 8 years old and am proud of it😉)