Promo Product Essentials for Your Company's Next Golf Outing
On the search for some products to make your company's next golf outing a hole in one? Look no further! We have the perfect mix of promotional products that will be the talk of the outing (and will show off your brand on the course for many rounds after your big event!)
Take a look at these customizable promotional products that will bring your event up to par:
You know a promo product is great when it's 1. Practical and 2. Stylish.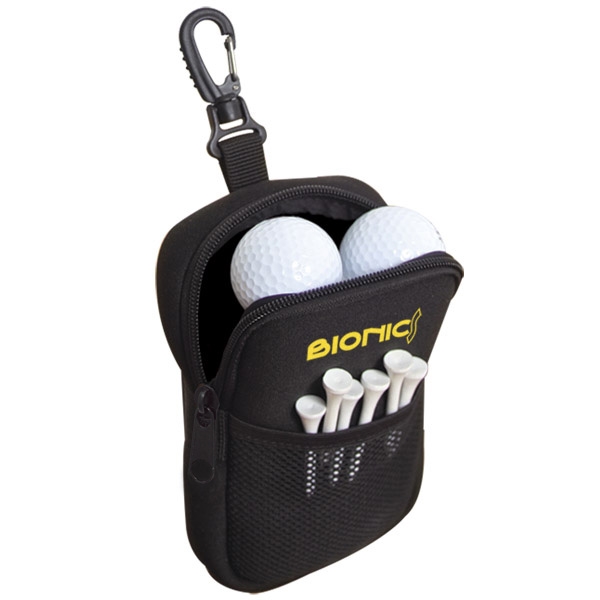 Our
golf accessory bag
does just that! This piece is made from neoprene and features a front mesh pocket, top zipper closure, and a plastic hook. It can attach to any golf bag! It's perfect for storing all kinds of items from tees to golf balls to headphones. We can customize this pouch with your brand to stand out on the course.
(Bonus: These are great handouts at your next convention or tradeshow!)
With a good round of golf comes many rounds of beverages. This
cooler bag
is a fantastic promotional item. It's lined with a leak-proof seal, so no need to worry about a mess! Fill this bag with drinks and food and you'll be ready to tee off.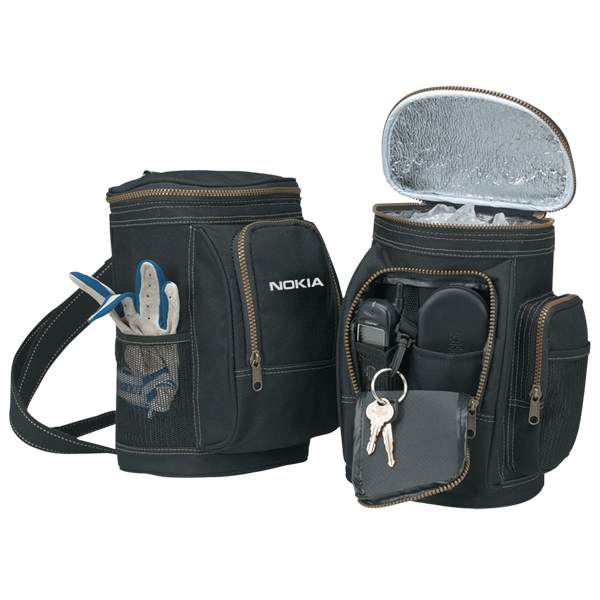 This cooler bag really is designed for golf as it has a hook for a golf bag and a mesh pocket on the side to hold any and all golf accessories. We can't forget to mention how stylish your brand will look!
We're pretty cool for offering more than one type of cooler for the course. Was that a cheesy pun? Sure, but it's worth it when showing off this
tube cooler
!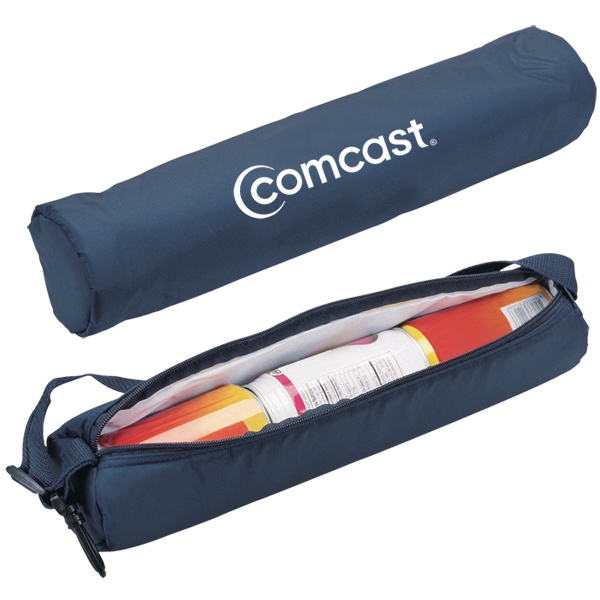 The summer heat won't do a thing to your drinks while they're in this. You'll be able to stay hydrated and fill up with beverages
This cooler also comes with a plastic hook to attach to golf bags. Makes for an easy way to carry your drinks!
There's one thing that's every golf outing's worst nightmare… an unexpected downpour.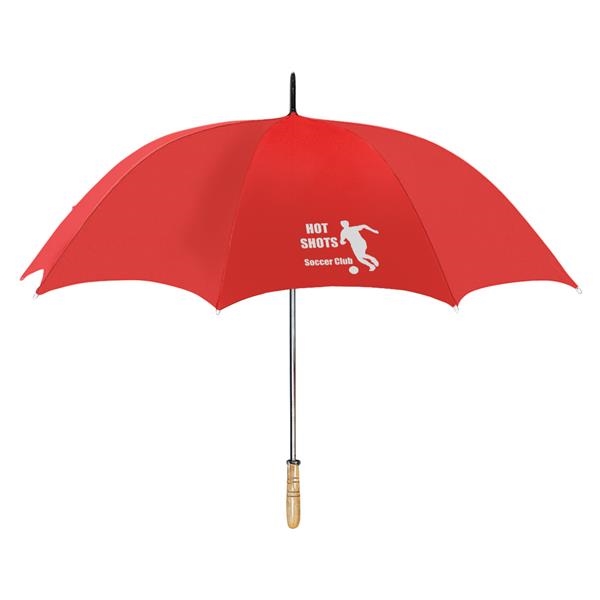 Our
Golf Umbrella
is perfect to have on hand just in case the weather gets dicey. It's easy to open and big enough to shield yourself from the rain. Adding your logo to this maximizes your brand's visibility and is the icing on the cake!
While you're capturing photos of all the fun during the big event, your phone will run out of juice at some point. Bad news: there aren't any outlets on the course. A trusty
portable charger
is a perfect solution!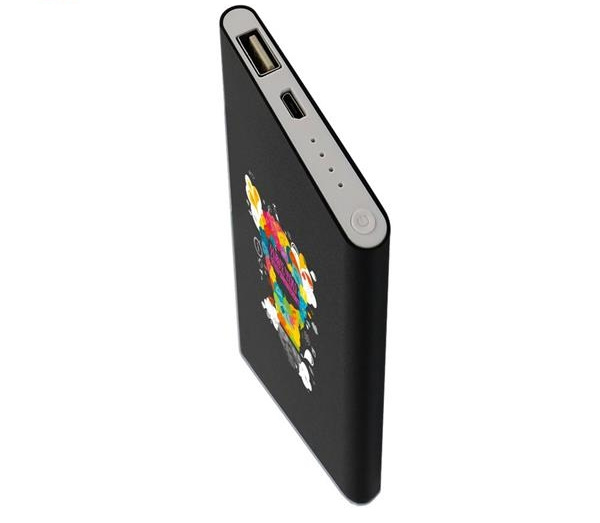 The Roseland Stylish Aluminum Slim Power Bank provides not only a quick charge but a sleek way to show off your brand! Participants will love receiving these as a gift.
Can't decide on just one product? Why not go with an
entire kit
! You can't go wrong with golf outing attendees when you're handing out these at your next event.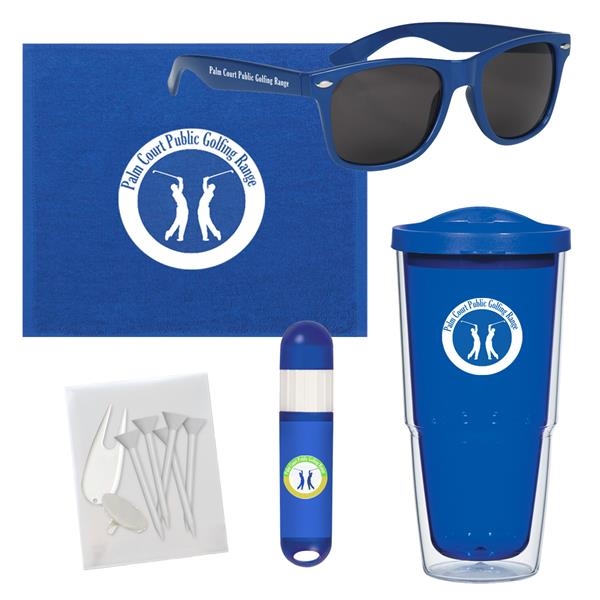 Each golf kit comes with:
24-ounce tumbler (Hydration is key in the heat!)
Sunglasses (Perfect to block out the haters and UV rays😎)
Rally Towel (Keep your hands dry or swing it in spirit – your choice!)
Lip Balm/Sunstick
5 Tees
Divot Tool
Ball Marker
Blank Poly Bag
Make the next golfing event something memorable with this great set! Don't forget you can customize this with your logo. It's perfect for promotion AND practicality.
Can't decide the best item to purchase? Our team is here to help guide you through the process and narrow down your choices for you. Let's get in touch to take your promo game to the next level!