Systemax emerged in the early 80's as a Forms Management company with a specialized focus in the financial industry. As ATM technology evolved, Systemax was ahead of the game and by 1988 introduced the NetChoice® program, offering the fastest turnaround time of ATM supplies in the industry and the ability to reduce customer costs by as much as 50%. The Systemax reputation for quality, dependability and knowledge swept across the nation.
After more than twenty years of staying in touch with industry trends and anticipating customer needs, Systemax has been able to collaborate with clients to understand their needs. Whether it's branding, inventorying, distributing, or just ordering promotional products more efficiently – we craft strategic solutions to make their job much easier and efficient. We're proud to operate differently than most companies. Just as our client's challenges are diverse, we have the diverse talent in place to meet those challenges. Yea, we're a little strange, but in an awesome kinda way.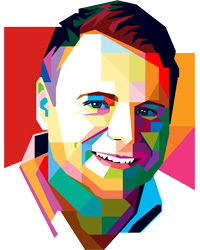 Brett Jackson
Chief Executive Officer
Visionary The Lil' Wayne of Marketing Bourbon Connoisseur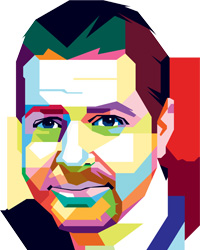 Bryan Mesecher
Chief Operating Officer
Introvert Electronics Junkie Unable to Sit Still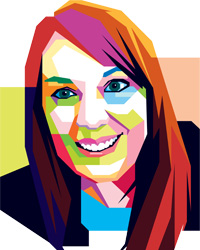 Tara DeRosa
Customer Service Manager
Competitive mother of 3 (2 of which have 4 legs and fur) OCD (obsessive cleaning disorder)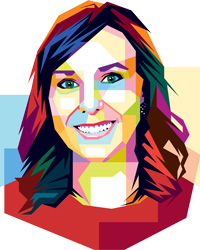 Jocelyn Holzmacher
Creative Director
Referee of 4 rowdy kids baker extraordinaire Left handed, right brained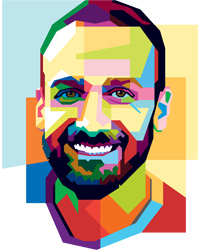 Adam Lockwood
Sales Manager
Problem Solver Elevates Small Talk to Medium Talk Mixtape Aficionado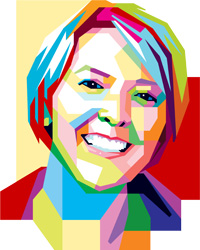 Hanna O'Brien
Strategic Marketing Director
Innovative A Little OCD Active with 3 girls ~ twins to top it off!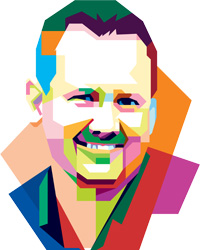 Sean Moser
Senior Consultant
I put the "pop" in popular still sleep with a Teddy Bear Closet 1D Fan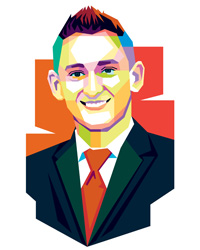 Brandon Bushnell
Senior Consultant
HGTV's Next Top Designer OCD LOVE Anything Outdoors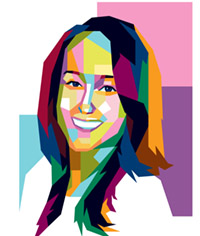 Jenn Fortin
Senior Consultant
figure skating extraordinaire  WINEsday advocate  small but feisty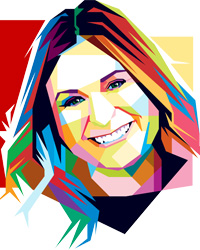 Keli Hitchcock
Brand Manager
Cooking Show Junkie Busy Mom Nordstromacholic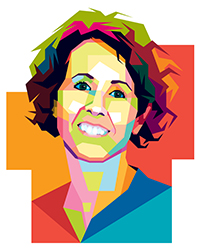 Jeniffer Stump
Graphic Designer
Dance & Baseball Mom Extreme Crafter (Floral Pattern Junkie) Perhaps a sheep in a past life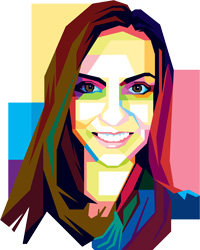 Kaitlyn Jaeger
Graphic Designer
Scarf Connoisseur Photography Buff Country is my Jam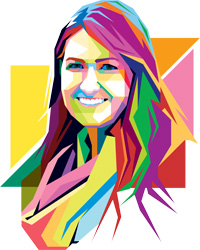 Emily Ahrens
Graphic Designer
Camping feeds my soul cinephile my spirit animal is a raccoon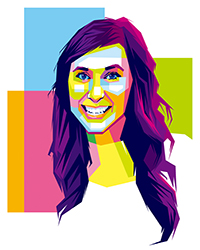 Lexie Steindl
Social Media Specialist
Wanna be Wine Connoisseur Certified Cheesehead #SystemaxSix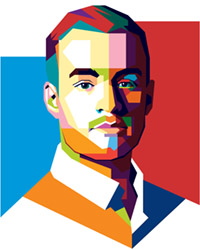 Chad Fowler
Digital Marketing Project Coordinator
Meticulous  Analytically Driven  Gym Rat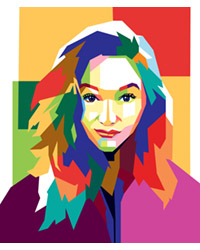 Jocelyn Gonzalez
Business Development Specialist
Wine-o  Inappropriate Minded Mom to crazy Izzy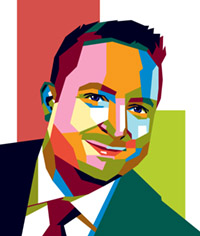 Joe Bridges
Business Development Specialist
Whistling "Happy Birthday" even when it is not  find me on the lake  spider killer for my wife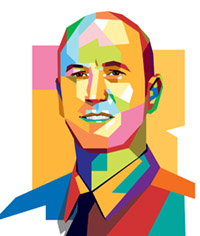 Dave Seei
Client Relations
Morning person Love to cook at home golf is my game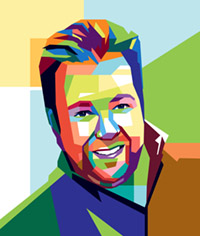 Joe Cox
Client Relations
Solving problems creatively A clean car is a happy car Late night billiards player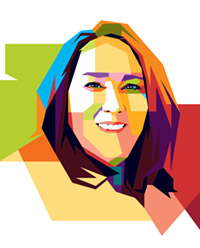 Erika Mason
Office Manager
Resourceful  Busy mom of 2 boys  love to laugh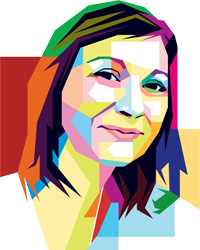 Amanda Olson
Service Representative
Forever fashionably late Acca-amazing human jukebox – Musicophile Red bull enthusiast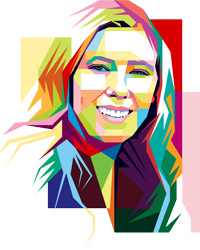 Ashley Ragar
Service Representative
Craft Master Extraordinaire Bi-lingual – speaks English and Sarcasm Pepsi – NO ice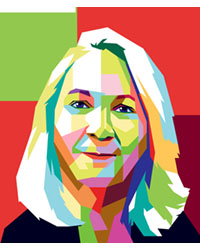 Cindy Perdun
Service Representative
I have a girl and a boy, furry and with 4 legs Purple is my favorite color (Go Vikings)! I never turn down a Bud Light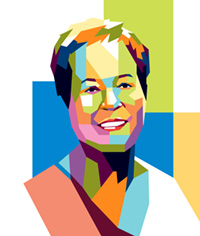 Barb Juers
Service Representative
Church  Family  Friends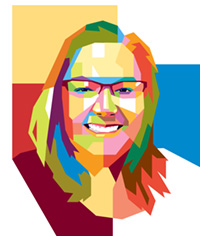 Mandi Hoffman
Service Representative
Love my dog  Packer Fan Baker  wedding planner  all around behind the scenes type of person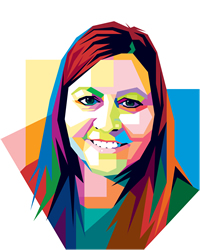 Lori Prehoda
Service Representative
Patient Dependable Proud mom of two beautiful teenage girls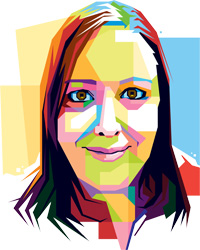 Barb Powless
Service Representative
Silly Holiday Loving NBA Fan (Go Warriors!)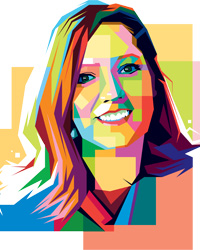 Maureen Gyure
Service Representative
Vibrant Enthusiastically Quirky Proud Mom to 3 Beautiful, Brilliant Rapscallions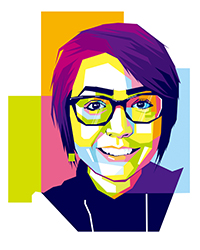 Samantha Sandage
Service Representative
Majority Shareholder in Target Eyebrows on Fleek #SystemaxSix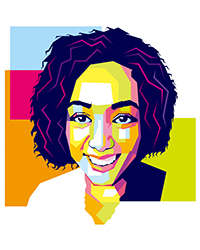 Sierra Luster
Service Representative
Cupcake Connoisseur Beyoncé Wannabe Lipstick Lover #SystemaxSix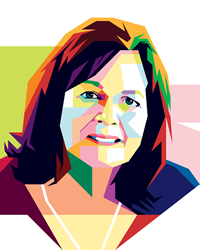 Mary Vogel
Service Representative
Dedicated Creative Mom to 4 Mimi to two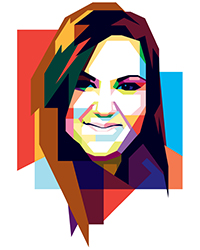 Jena Mandeville
Service Representative
Free spirited Makeup aficionado Tattoo junkie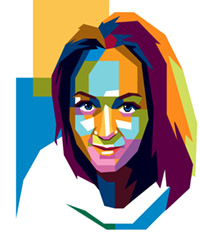 Sarah Martin
Accounting
Introvert dependable organized  a dog lover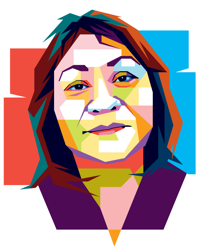 Hitomi Matsumoto
Service Representative
All about family Loves a good laugh   Ornament Collector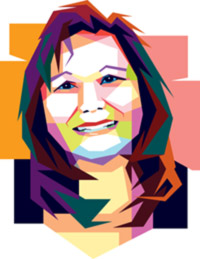 Joji Iriye
Service Representative
I love food, animals, oh… and family. (notice food is first)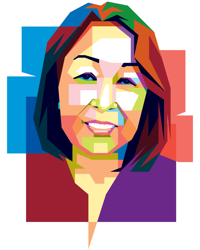 Marsha Watanabe
Service Representative
Family  friends  and a whole lotta fun!!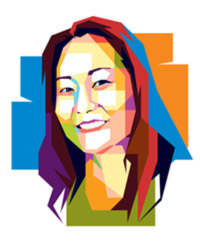 Emmy Eguchi
Service Representative
Reality TV show junkie mother to one amazing daughter loves anything sports related (Go Rams!)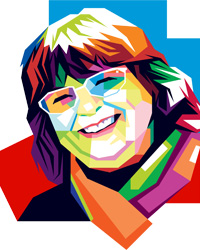 Janet Margedant
Special Project Coordinator
Resourceful Eowyn's Mom Tolkien Geek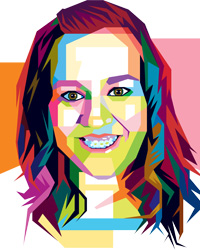 Kristy Johnson
The Hub Specialist
Adventurous Gravitationally Challenged Feisty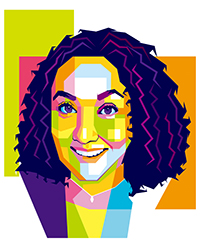 Brianna Wallace
The Hub Specialist
Artist Minimalist Eccentric #SystemaxSix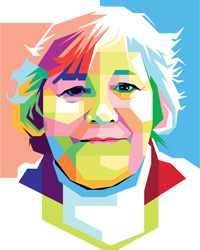 Karen Olgesby
Operations Representative
Boating enthusiast Voracious reader Grandmother to 15.4 beautiful children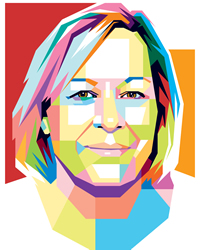 Pat Grill
Operations Specialist
Animal Collector Book Adventuress Puzzle Fanatic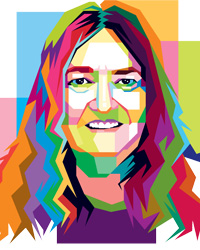 Rebecca Marks
Administrative Assistant
Fun-loving determined proud Grandmother of 3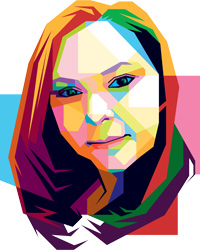 Andrea Baumberger
Logistics Representative
Proud Mother of 3 Crocheting Enthusiast Movie Connoisseur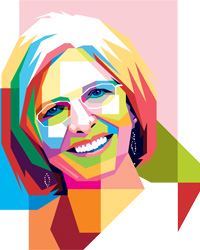 Pamela Dearing
Warehouse Supervisor
Happy Grandmother Equestrian workaholic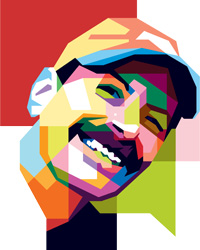 Steve Jeffers
Logistics Representative
OCD Driven Family Man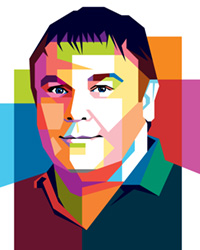 Steve O'Brien
Logistics Representative
Easy going Interests 4 grandchildren Go Cubs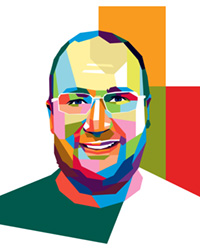 Rob Moore
Logistics Representative
Happy go lucky  Positive  Determined
You're smart, driven, like new ideas and are pretty damn awesome? Ready to work with a small, but absurdly talented group of people in a learning-friendly, rapidly evolving environment?
Think it's love?
We'll be the judge! Email us your resume.