3 Ways to Keep Employees Engaged in a Hybrid Workplace
All companies can agree that there has been a change of plans since March 2020. Some companies, including us here at Systemax, went remote. Since then, we have become a hybrid workplace. That being said, the team comradery has shifted in order to adapt to some of us being at home and others in the office. What has stayed consistent these past two years is one thing: the importance of employee engagement. 
Stick around for 3 ways to keep employees engaged in a hybrid workplace. Let's break it down!
What does employee engagement even mean?
Before we get into things, let's explain employee engagement and why it matters to your company. 
Employee engagement defines how involved and enthusiastic people are at their workplace. In terms of your company, this is how your team perceives your brand and your mission. 
Having high employee engagement comes from your employees having a clear understanding of how your company is fulfilling its purpose. They are happy with their job, responsibilities, and management. They wake up wanting to work instead of having to come to work.
Engaged employees know they will:
Be recognized for their contributions
See opportunities for professional growth within the company
Understand when organizational change happens
It's a two-way street of commitment between your company and your employees. Those who feel connected work harder, stay longer, and inspire others to do the same.
Research shows
that 92% of business executives believe that engaged employees perform better, which boosts the success of their teams. 
Why does it matter?
The way your company treats employees and how employees treat each other can have a positive impact. But, at the same time, it can put your company at risk for failure. Especially in the times of the Great Resignation (which was caused by employee disconnect), retaining your employees is more important than ever. It's critical to take time to take steps to improve employee engagement and create a dynamic culture within your company whether your team is in the office, remote, or hybrid. 
Here's are steps to take to keep your team engaged:
1. Try an Employee-Engagement Software
Not being in the same place as the entire team can let compliments slip by. That said, those who work remotely can feel isolated and disconnected from the company. This is where engagement starts to decline, and employees feel unhappy. 
Even before we became a hybrid company, Systemax used Cooleaf as a way for our team to connect. Cooleaf is an employee-engagement platform that allows us to celebrate wins, get to know one another, and keep our fun company culture alive. 
From someone doing an amazing job on a project to celebrating work anniversaries, Cooleaf has become a way for our entire company to stay in the loop with what's happening. It's encouraging to see other people going above and beyond their job! (I have to admit, it feels great getting recognized, too!)
Cooleaf not only connects us, but it rewards us. We're able to earn Cooleaf points to redeem for gift cards, days off, and more! It's a way to keep the team motivated, all while feeling valued as an employee.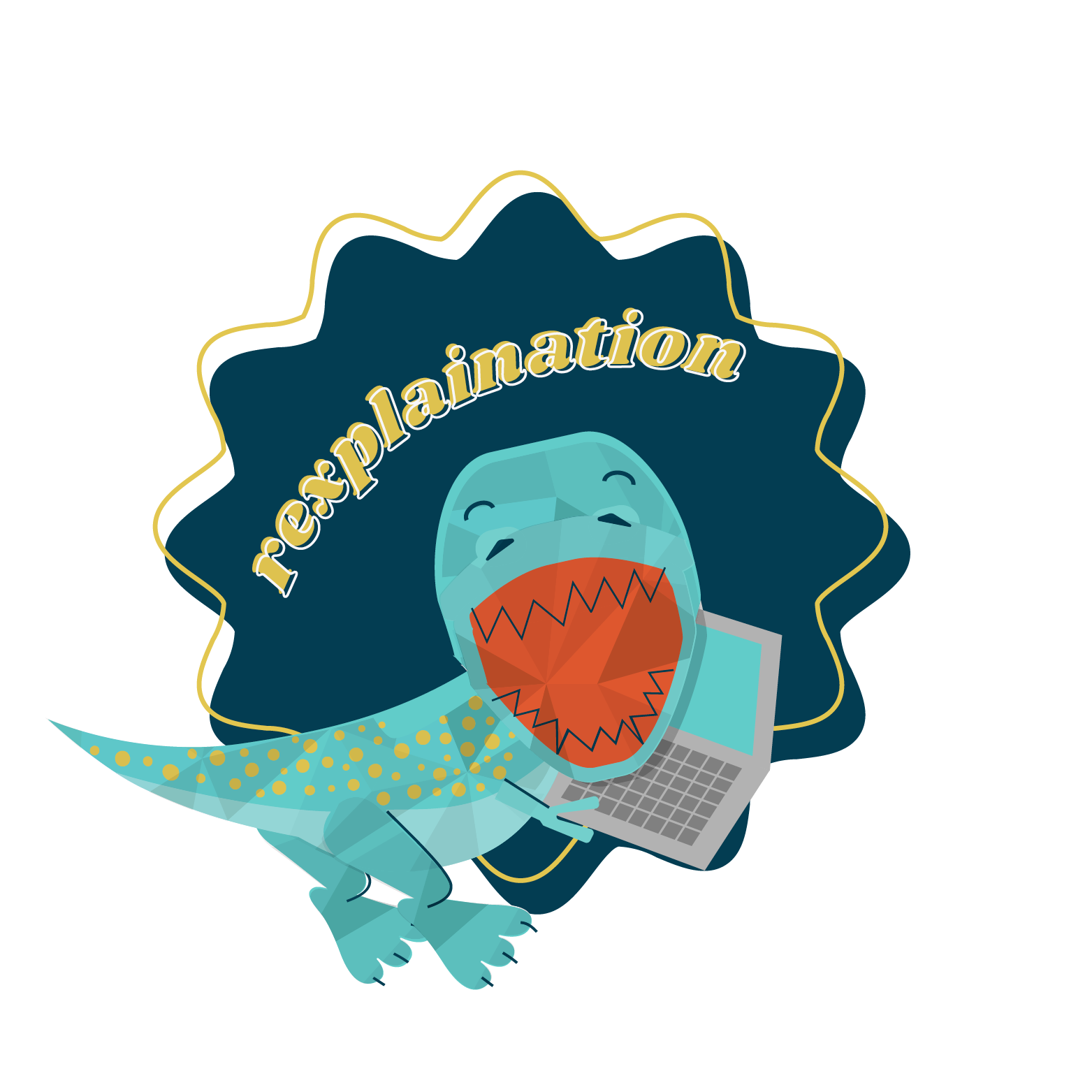 This isn't just for those who have remote employees, you can use this for companies with multiple locations, too!
Bottom line: A few words of appreciation goes a long way. Employee-engagement platforms take our experience as employees to the next level. It's definitely something to consider for your company!
2. Tackle Some Team Bonding!
Having fun is a key to keeping employees connected. It encourages deeper connections that will carry through to the office. Although being hybrid has many benefits, those who are remote can feel isolated at times while being alone in a home office. 
Making the effort to have bonding beyond the workday is critical to avoid burnout. Plus, you'll reap the benefits of a thriving team culture! 
Our Creative Department set aside time on a random Thursday to get lunch and take on an escape room. It was a great way for us to bond (and discover who is the most useful when it comes to escape rooms… spoiler: it was not me.)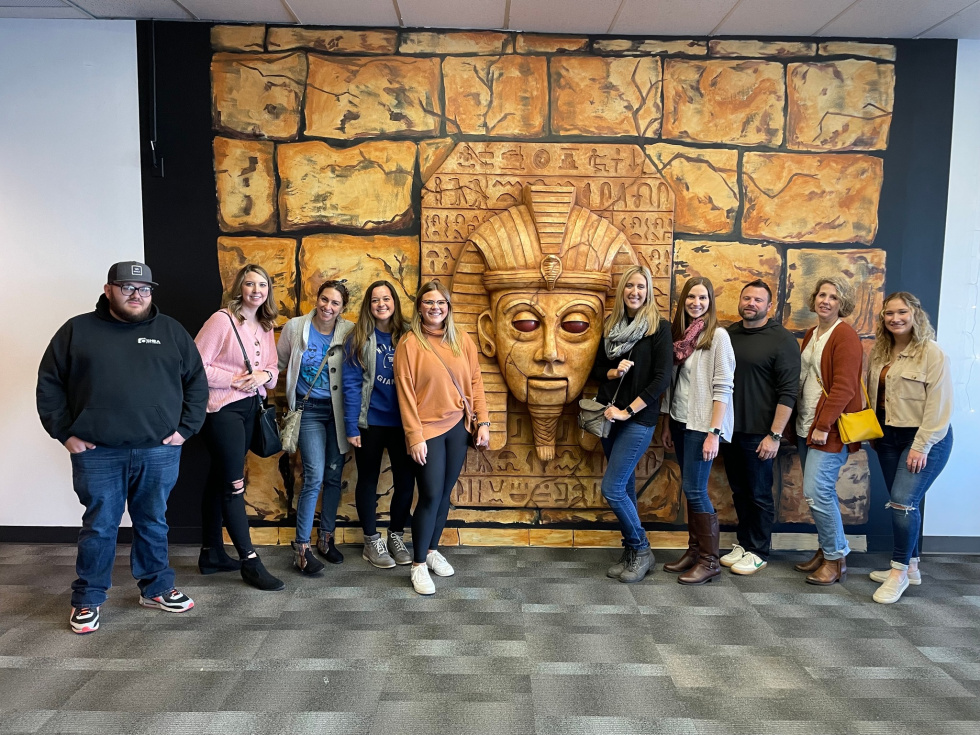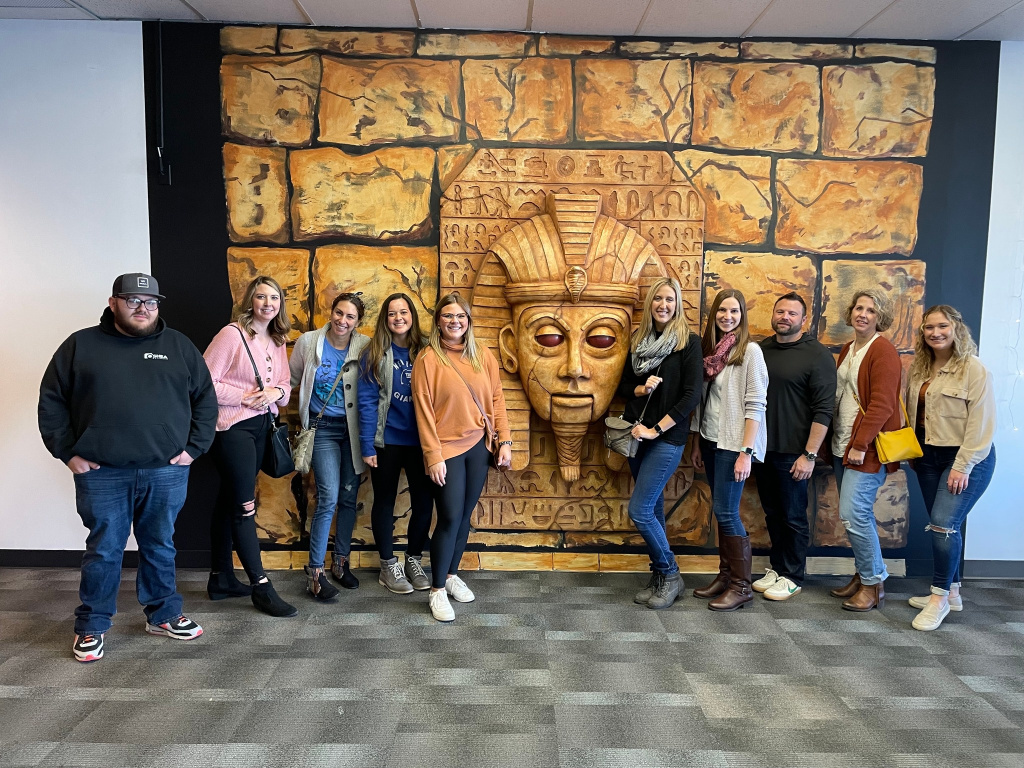 We were lucky that our whole crew was able to be together in person, however, we understand that it's not always an option for those who are remote. This calls for virtual team-building activities.
Here are some virtual ideas for a remote team:
Coffee Breaks – Take time to throw small talk into the day. You can set up a meeting time to catch up with discussions that aren't work-related.
Online Trivia – Everyone loves some friendly competition which is perfect for a Trivia Night! Websites like TriviaMaker

can make game nights even more fun with a game show-esque set-up. Not so sure about that? Slideshows work, too!

Virtual Happy Hour – End the workday a bit earlier and schedule a virtual happy hour. This is great for some ice-breaker games, or just talking about what's going on in everyone's lives! 
The key to keeping up with activities is being intentional with making them happen. Put it in everyone's calendars and make bonding a priority. Your team will thank you!
3. Encourage (and Welcome) a Work/Life Balance
Let's be honest: Burnout is REAL. This can come from a plate being too full. However, a common cause of burnout is a lack of recognition. When employees start feeling like a machine from day to day, you know there's a problem.
Good news… burnout is preventable! Take the steps to encourage a balance between work and life. Recognize that employees have lives outside of the office and embrace it. 
This is where the employee-engagement software comes back into play. One thing we do here at Systemax to have a work-life balance is compete in challenges through Cooleaf. From exercise challenges to snapping a photo of a new recipe, Cooleaf is a way for us to make life outside of work a priority.
These challenges show that you are people-first when it comes to employees. Your employees aren't just a number, they are a member of your team. Having a company culture that cares will keep your employees happy, motivated, and enthusiastic about their job.
If there's anything to take away from this, it's that employee engagement will make or break your company. Employees becoming less engaged is a domino effect, so it's best to stay ahead of the game and apply these tips to your company's culture strategy.
Good luck!
Hello hello! My name is Renee Rude and I am the Content Specialist here at Systemax. I work closely with the team to facilitate content creation for clients that align with their overall marketing plan and business objectives. From social media to copywriting to graphic design, I'm here to help clients reach their goals! Outside of the office, you can find me working out or trying to plot when I'm going to the Jonas Brothers next on tour. (I've been a fan since I was 8 years old and am proud of it😉)