8 Types of Graphic Design You Need to Know
1. Visual Identity Graphic Design
According to
Wix.com
, a visual identity is
"…a collection of visual elements that serve to represent and differentiate a brand."
This includes a company's:
Logo
Colors
Fonts
Photography
Graphics
Illustrations
Icons
While it may seem like these elements make up an entire brand, they actually don't. Remember, a brand consists of
both factual and emotional elements
. For example, the way you speak to your audience and the way your company is perceived are also part of your brand. The factual elements, or your visual identity, are there to help enhance and promote these emotional factors.
Adobe had a great way to think about it. According to
Ben Matthews
, the director of design at Adobe Spark,
"Your brand's visual identity is its style. If brands are people, then visual identity is the walk, the talk, the clothes, and the hair."
It is your way of expressing who you are and your personality to the world.
2. Marketing & Advertising Graphic Design
When I asked you what you think of when you hear the word
graphic design,
I bet you thought of an ad. This form of design is probably one of the most common because it is everywhere. It's on our TVs, on our phones, on the street, in our mailbox. Literally everywhere!
This type of design aims to promote a company's products and services in an appealing way while also meeting the needs of an overall marketing strategy.
Some assets that designers create for marketing and advertising campaigns include:
Billboards
Brochures
Social media ads
Digital ads
Vehicle wraps
Newspaper ads
Banners and signs
Mailers and postcards
And so much more!
3. Web Design
According to
Wix.com
, web design is
"the art of planning and arranging content on a website… it is what determines the look – such as its colors, fonts, and graphics – as well as shaping the site's structure and the user's experience of it."
This means that everything you see online, from the banners that scroll across your screen to the icons, colors, and style, was worked on and thought through by a designer.
4. Publication Design
Publication design is the layout and design of printed materials, such as:
Newspapers
Magazines
Books
Catalogs
Reports
Although the majority of people now gather their information online, we still see publications such as these circling around. In fact, they are often produced in both print and digital applications to help keep up with the changing times, while still meeting the needs of some older audiences.
5. Packaging Design
If you've ever stepped into a grocery store, you've seen packaging design. Every item, from the box that holds your favorite cereal to the cans of your 3 o'clock, must-have-in-order-to-get-through-the-day Dr. Pepper, was touched by a designer. But packaging design is so much more than just the design itself. Designers have to take into consideration the material of the package and how it functions. Their designs have to work with and often enhance key features. And that's not all. Packaging design should tell a story. It should reach out to specific target audiences, draw them in, and explain what the product is and why it is the perfect product for them.
A great example is a box of children's cereal. While it may not appeal to adults, it does to a 10-year-old. The bright colors, playful fonts, and smiling mascot are all tailored to appeal to them. It grabs their attention and says," Hey! Check me out! I'm a fun product, full of flavor and made just for you."
6. Motion Graphic Design
Video is everywhere. Year after year, we've seen it incorporated more and more into the websites we visit and all over our social feeds. With that has grown a new form of design, called motion graphic design. And it is exactly that, graphics in motion.
You've probably seen this form of design at some time or another. While not always considered full-scale animation, it takes normally still graphic elements, such as text and photos, combines them with sound, and brings them to life.
Biteable
describes this form of graphic design as, "a way to communicate with the viewer, and add depth to the story." They can be used to create:
Ads
Title sequences (for television and movies)
Explanatory videos
Informational videos
Here is a great example from
Apple
, introducing their new app tracking transparency feature for iPhone.
7. Environmental Graphic Design
Environmental Graphic Design, also known as experiential graphic design, is a multidisciplinary field of design that works to create or enhance a physical space. While some paint and nice furniture can definitely add to a room, environmental graphic design is meant to do much more. It helps people navigate, interact or feel a certain way while in a particular space.
Some examples include:
Signage
Murals
Museum Exhibits
Wall and Floor Graphics
Interactive Displays
Here are a few of the environmental branding projects that were done by Systemax.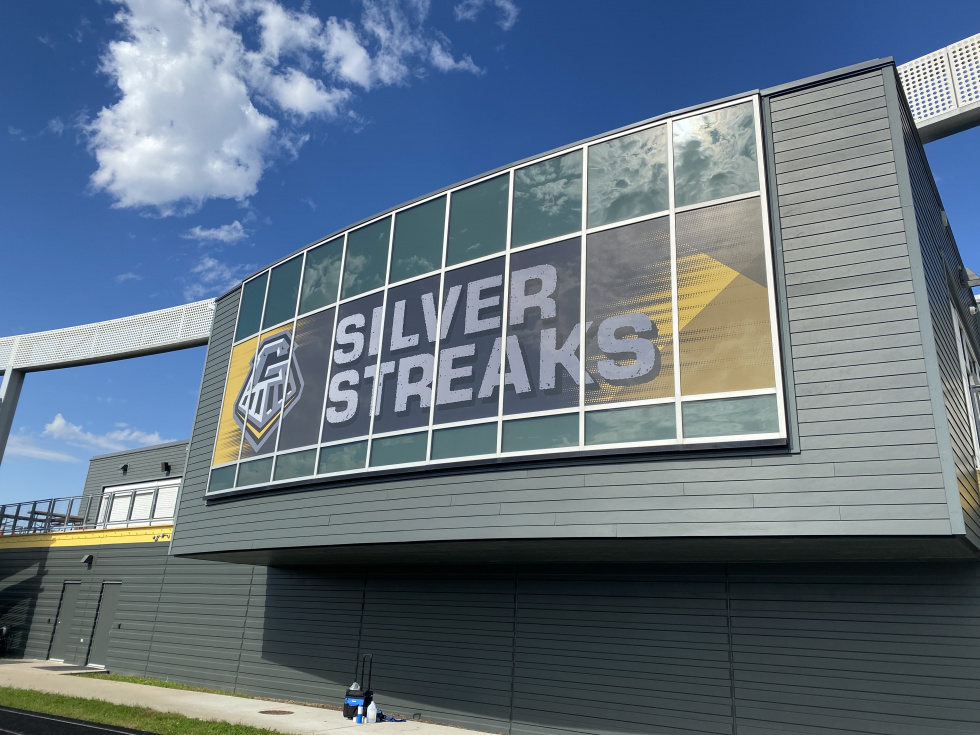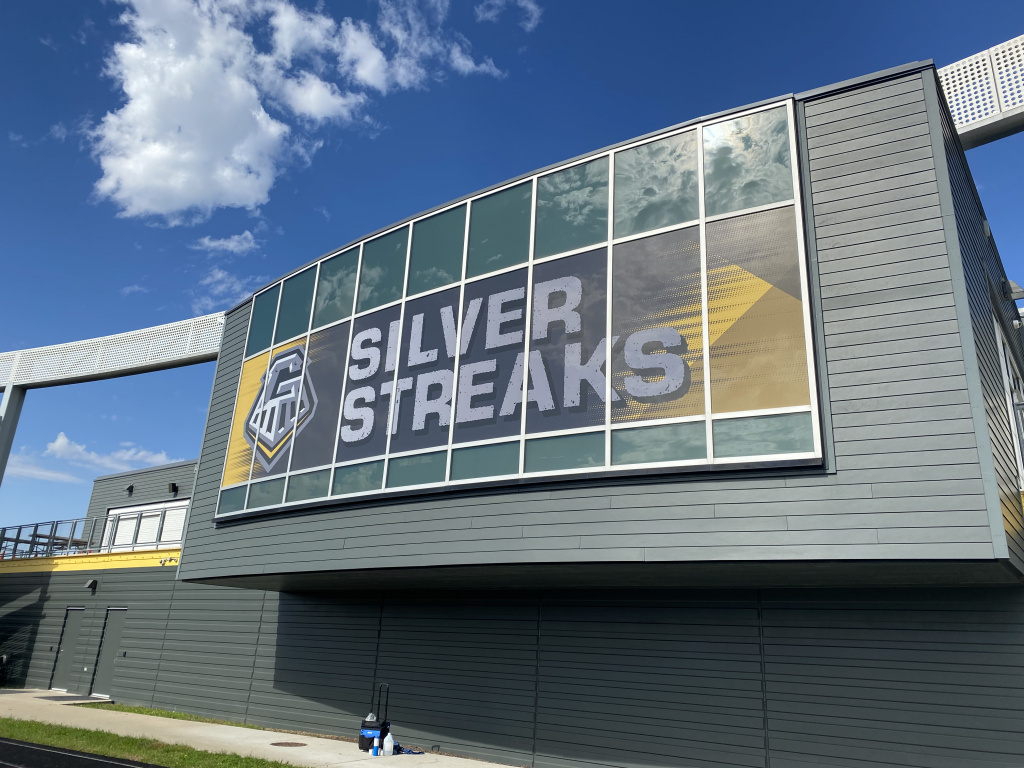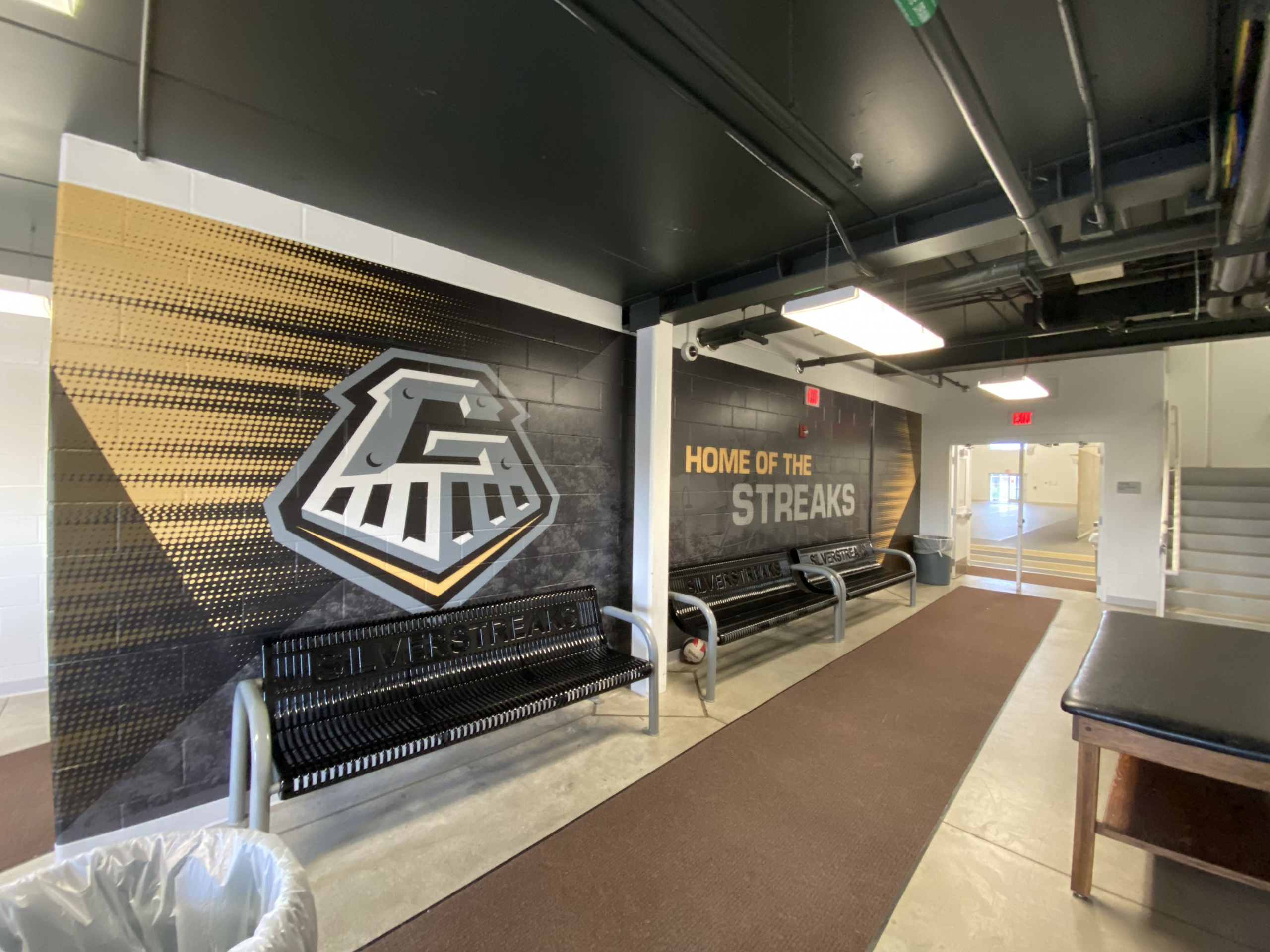 Galesburg High School – Galesburg, IL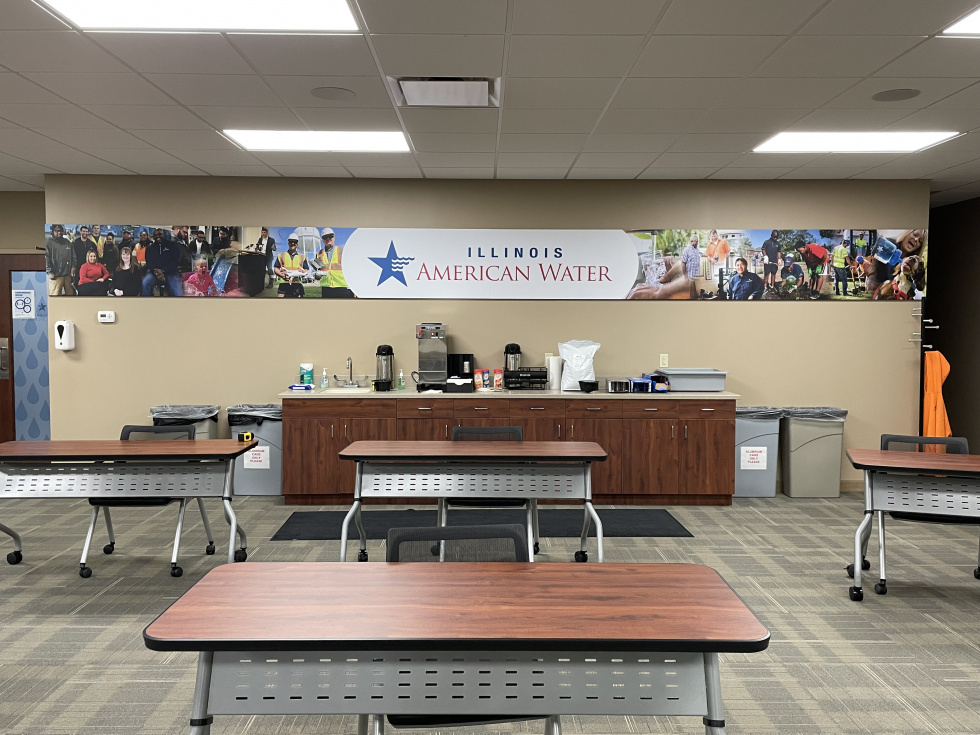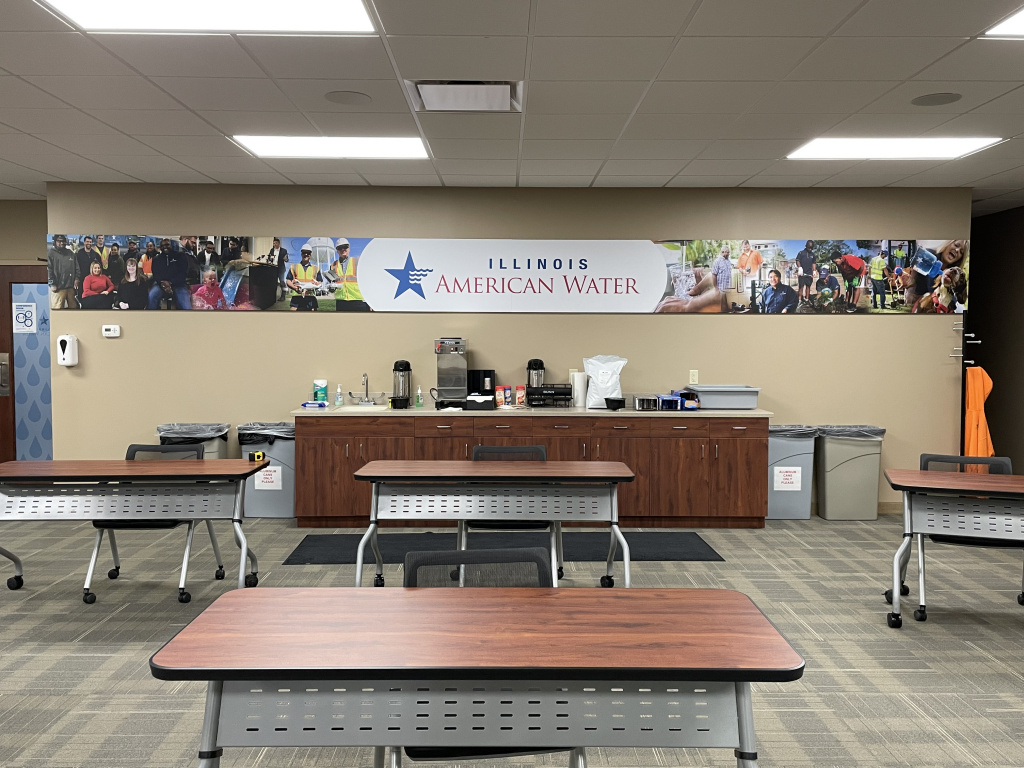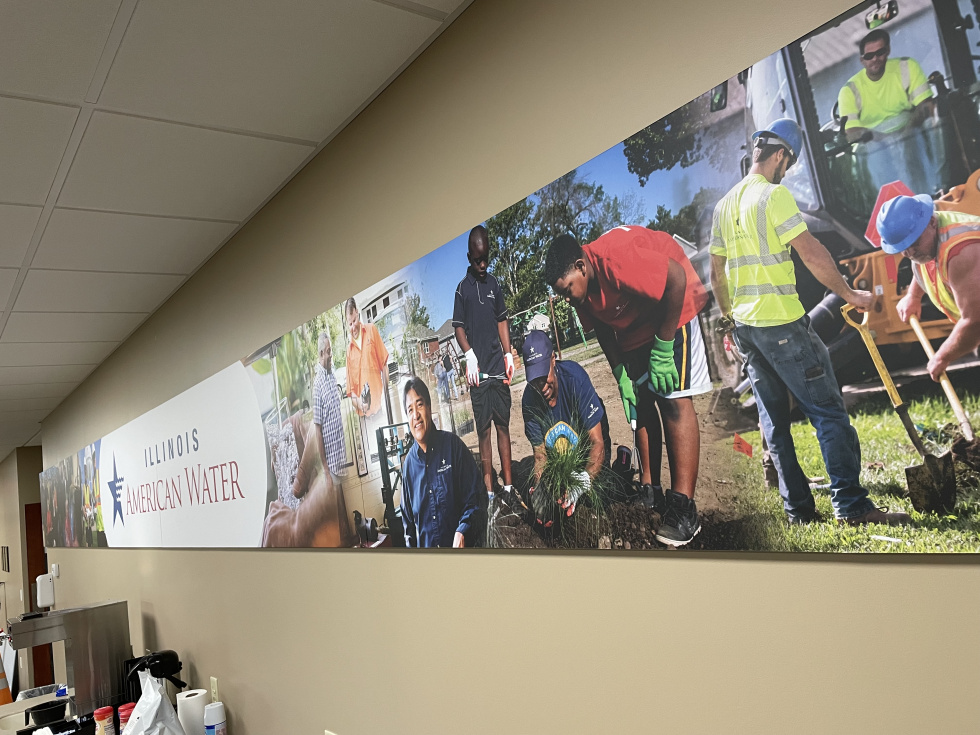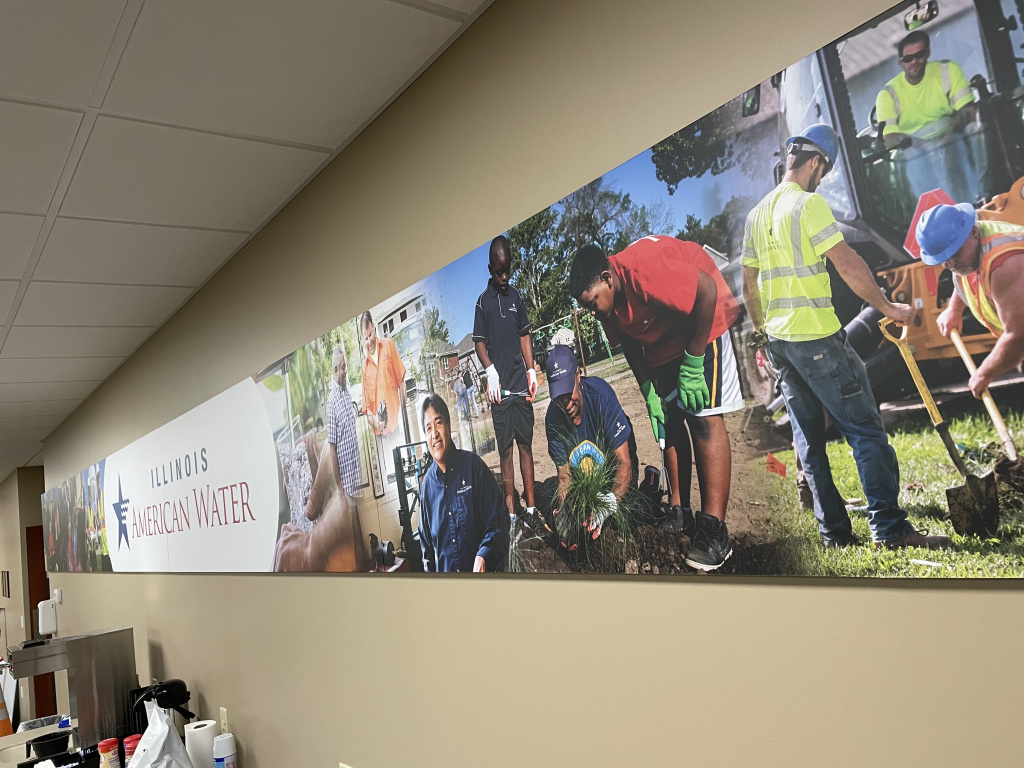 Illinois American Water – Peoria, IL
8. Art & Illustration
Okay, so this type of design isn't graphic design, but the two do intertwine now and then. Art and illustration designers are focused more so on creative, custom fine art. Their motivation isn't driven by the need to communicate a company's ideas or meet a particular set of marketing initiatives. Instead, their work is more personal. They draw, paint, etch and collage together artistic works that evoke emotion and provide context and decoration. Where these two types of design meet are when these personal works are applied to the commercial space.
For example, book covers often feature works of art to help convey their stories. The same goes for record and album covers. The craft beer industry is another great example. Over the years, there has been a surge of art and illustrative works on beer cans as brewers seek to make their products stand out in a fast-growing industry.
Once these pieces are applied to the commercial world, they can then be taken and combined with other graphic elements to promote different products.
Now that you have an understanding of the most common forms of graphic design, you can begin to think about the ones you utilize most as well as other potential areas to explore. It also gives you an idea of the type of graphic designer you'll need to accomplish your marketing goals. Maybe you want to explore the world of motion graphics or need help with establishing your visual identity. Or, maybe you need someone who can work across multiple areas and are flexible in their capabilities. No matter your needs, there is a designer out there who can help.
Have an area of design that you'd like to explore, but need some help? Let us know! We'd love to introduce you to our creative team and talk through our capabilities.
Hello! My name is Kaitlyn and I am one of the Graphic Designers here at Systemax. Every day, I work hand in hand with our team to develop designs that not only look great, but meet our client's needs and help push them toward their goals. Outside of work, you can find me with my family and friends, scrolling the web for new design tricks and inspiration, or messing around with my camera.