Best Practices Every Website Should Implement
A great website is an increasingly important tool for businesses of every size to showcase what they can do for the people they serve. This is especially true post-pandemic when nearly everything has become digitized in one way or another. Your website has become your digital storefront, where users gain a first impression of your brand and begin to determine if they want to purchase what you have to offer. Therefore, it is crucial to ensure your website is up to date on implementing best practices. Here are a few to get you started:
1 . Use Consistent Branding and an Aesthetically Pleasing Design
When someone visits your website, what is the first thing they see? Is it a cluttered mess of information, or does it offer a clear description about your product or service? Is the design consistent with your other branding materials? These are all questions you can ask yourself when first analyzing your website. If users do not instantly know what your brand does, that may be a sign your website needs some updating.
When creating content for your website (both textual and visual), ensure it is short, to the point, and meaningful. Arrange your text and graphics in a way that leads the user's eye to the action you ultimately want them to take. You can do this by using white space and headlines effectively. Additionally, to keep consistent with your brand – your logo, colors, and any other images or icons should remain consistent throughout your entire site.
2. Use Clear, Effective Calls to Action
Another question you can ask yourself is, "does my website make it easy from users to buy from me?" Think about Amazon's strategy. Every item's page has "buy now" and "add to cart" buttons. Users don't have to click through several pages to purchase a product. It's clear what they are supposed to do.
Make sure that your website follows the Amazon approach, even if you aren't selling a product directly from your website. Do you want users to call you or request a quote? Those can be calls to action as well. Create your calls to action with bold fonts and contrasting colors. Make them highly visible and instantly obvious so that you can drive more conversions.
Another best practice is to address any potential objections. Take Netflix, for example… The company's home page allows you to start the sign-up process by entering your email address. Just above that box, is a tagline that reads, "Watch anywhere. Cancel Anytime." They have immediately answered one of their most frequent objections – can users cancel at any time? Follow Netflix's lead and do your best to answer any potential objections with your calls to action.
3. Make Your Website Mobile-Friendly
In 2021, over 50% of all website traffic globally came from mobile devices. Since so many users are visiting your website via mobile device, it's important that you provide them with a good experience. It also builds trust with your customers and shows them that you can keep up with current technology and trends that suit their needs. This is especially true, considering that most of your competitors likely have mobile-friendly websites as well. If your target customers primarily use smartphones, you are losing out on a good chunk of your market by not implementing this simple feature into your website design.
Mobile-friendliness also helps your rank on Google. The massive search engine prioritizes websites that are adaptable to mobile, meaning users will be more likely to see your website earlier in their searches. Having a mobile-friendly site is a free way to improve your SEO, so be sure to take advantage of this benefit!
Mobile websites also make any links, email addresses, or phone numbers on your website clickable. This means it's easier for your customers to get in touch with you immediately.
4. Optimize for SEO
Search Engine Optimization (SEO) refers to a series of tools that help your website rank higher on search engine pages, such as Google. You can read more about SEO and what it means by clicking here.
Here are a few tips for optimizing your SEO:
Ensure Your Website is Responsive to Mobile Devices: As mentioned above, ensuring your site is mobile-friendly and looks good on a variety of screen sizes helps you with search engine rankings.
Use Relevant Header Tags: The headlines you use for the titles of your pages or posts are analyzed by search engines. When deciding what headers to use, be sure to choose keywords that your customers are likely to search for.
Use Relevant Title Tags and Meta Descriptions: Title tags and meta descriptions are bits of HTML code that live inside each of your web pages. Most website builders provide you the option of editing these items, and professional web designers can help you implement them as well. These tags and descriptions help search engines, such as Google and Bing, to understand what content is on each of your pages and where to index it. Be sure to use relevant keywords in these descriptions in addition to your header tags.
Use Keywords in Your Page URLs: Each website has sub-pages, such as "systemaxsolutions.com/creative." When creating pages for your website, be sure that your page slug (everything that comes after the "/" in your URL) is short and descriptive. Never default to a long string of numbers or letters, as search engines won't be able to find you or determine what content should be on that page.
These are just a few best practices to implement on your website in 2022. Need help creating content or branding for your site? Looking for an overall assessment of your brand? Systemax can help!
Drop us a line
and we'll be in touch soon. We can't wait to hear from you!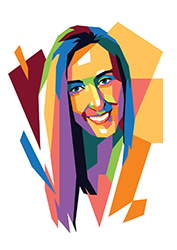 Author Info
Hey, there! My name is Kristen and I am a Strategic Marketing Director and Graphic Designer at Systemax. I work with clients to develop a strategy to meet their goals and ensure their projects stay on schedule. I'm also responsible for creating artwork for clients, including everything from banners to Facebook ads, and more. Outside of work, you can find me spending time with my family and friends or working toward my next project or goal such as learning videography or training for a half marathon!