Everything You Need to Know About Outsourcing Your Marketing
Deciding to outsource your marketing may seem overwhelming. After all, it means handing a portion of your business over to someone new. You need to trust them with your brand – a crucial aspect of your business.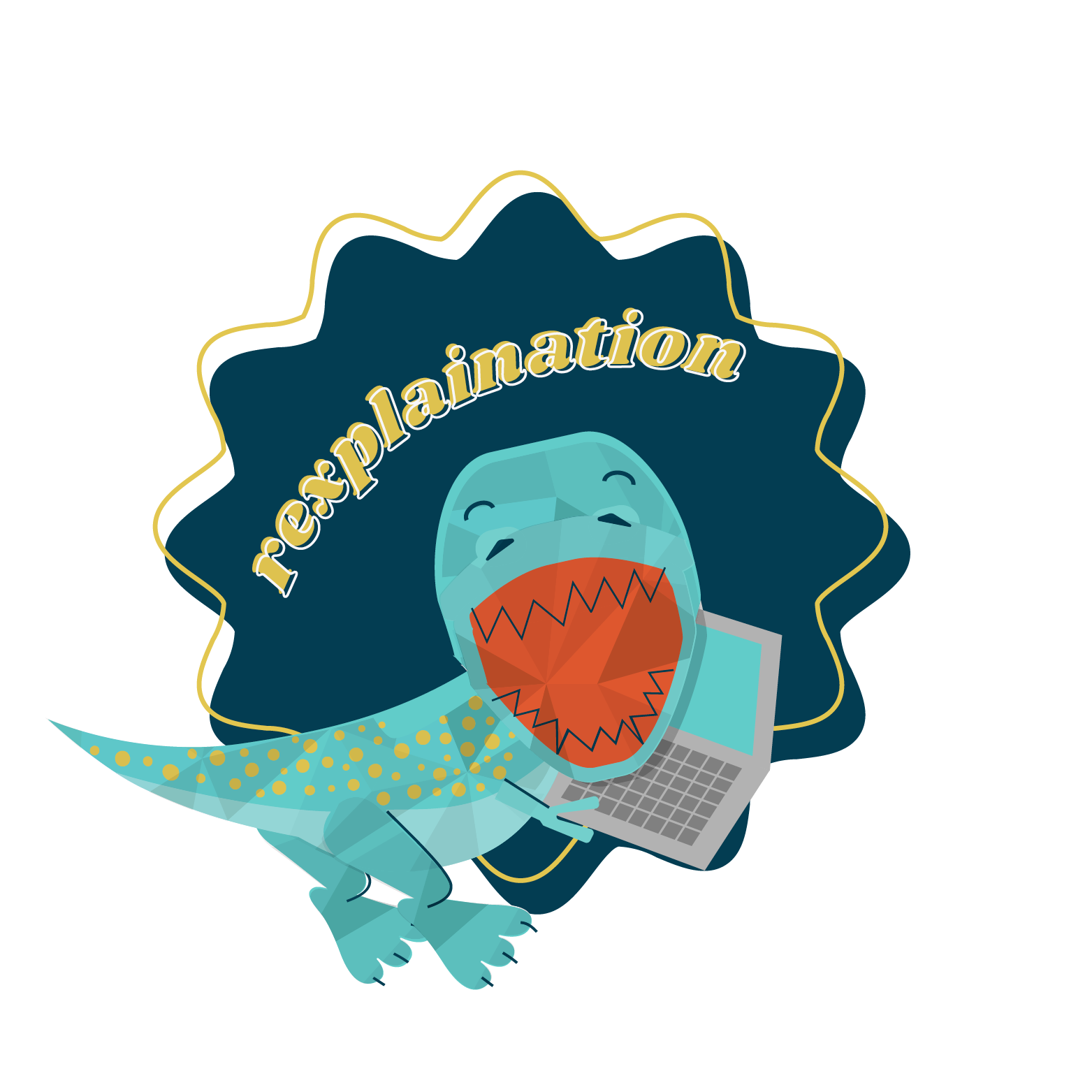 Your brand is what others perceive as your business identity. It includes your name, logo, symbols, and other aspects of your marketing and communication strategy.
Here are some things to consider when deciding to outsource your marketing:
Benefits of Outsourcing:
1. Access to a team of talented people. It can be challenging to find and hire people with the right skill sets to achieve your goals. Most agencies have teams dedicated to various areas of marketing. These may include graphic design, social media, photography, videography, and more. Hiring an agency means you have access to a team of experts whose job is to ensure you get the best return on investment.
At Systemax, we take pride in our team atmosphere. Each member of our creative department is in constant communication, from brainstorming to seeking out the latest industry trends. We want to make sure you have access to the latest and greatest that marketing has to offer!
2. Save Time & Money. Weaving marketing into your day-to-day workload (or that of your employees) is difficult when that is not your primary responsibility or expertise. It is also expensive to hire an in-house marketing team. (Consider the cost of benefits, office space, subscriptions, and other related expenses.) When you outsource to an agency, you hire a group of knowledgeable people in their field, dedicated to ensuring your success. After all, if you are not happy with your agency, you can cut ties and find a new one. Therefore, it is in their best interest to ensure you are satisfied with their work.
Systemax offers a wide variety of services to choose from based on your needs and budget.
3. Multiple vendor and professional partnerships. Most agencies have established ties with multiple vendors and other professionals, such as printing companies. These relationships help marketing processes flow smoothly and ensure the highest quality work. However, they take time to build. When you hire an agency, you have immediate access to a creative team (including vendors and partners) that can take work off your hands and free up time.
4. A New Perspective. Agency employees are responsible for immersing themselves in your industry. Their job is to learn your business inside and out to offer a new perspective on your marketing efforts. They can assess your current marketing and tell you what is or is not working, suggest improvements, find new ways to gain customers and create a unique and consistent brand identity across all touchpoints.
If you are looking for a complete makeover, Systemax offers rebranding services! We will research your brand and develop a new logo, brand elements, and launch strategy to take your business to the next level!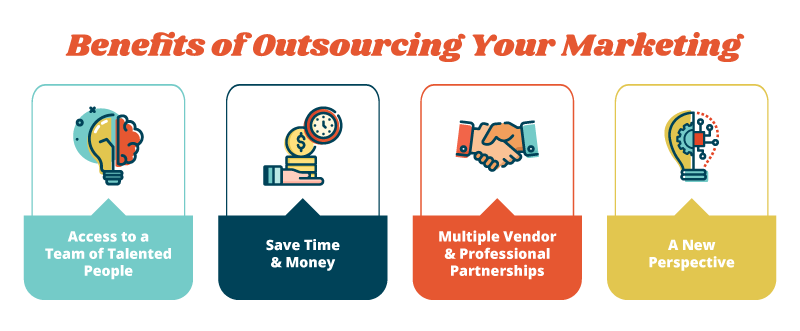 When should you hire in-house?
1. You want someone dedicated only to your business. While most agencies do their best to learn your business, they cannot be present for daily operations. Getting the most out of your relationship involves constant communication with your agency. (Always be sure they are aware of upcoming changes, events, etc.) If you need a more hands-off approach, hiring someone in-house who is involved in day-to-day work may be right for you.
2. You often have small, last-minute projects that arise. Agencies will dedicate themselves to helping you make the most of your marketing efforts. However, they have other clients to consider. For agencies to stay on track with clients and offer their best work, they may not have time to create last-minute projects (or may charge an extra fee). If you consistently find yourself with projects such as these, it may be beneficial and cost-effective to hire someone in-house.
3. You have a current employee with marketing skills and the capacity to take on more work. If an employee has a background in marketing, it may be cost-effective to unload some of those responsibilities onto them. If they can't take everything, you can still hire an agency for project-based or overflow work that your employee doesn't have time to manage.
Outsourcing to the Right Agency
Selecting the best agency for you can be challenging. Here are some criteria to consider during your search to outsource:
1. Your visions align.
 Some agencies can be great at what they do but are not the right fit for your business. When speaking with an agency, consider the types of clients they primarily work with and if their knowledge, values, and skills make sense for you. If you're not both seeking the same goal, then you'll likely be unhappy with your results.
2. They produce consistent, high-quality work. Before you consider an agency, scrutinize their portfolio and read client reviews, if available. You want to make sure they create quality work that their clients are happy with and match the style you are seeking. If you have a specific project coming up, inform the agency and ask if they have examples of similar past work to share.
Systemax has multiple creatives on staff that can offer different perspectives on your brand. Unlike some agencies, we find the style that suits you best. If you decide to go through the rebranding process with us, you'll have several creative options to consider as well!
3. They can stay on schedule with your needs. Always be upfront with an agency about the workload you will be expecting from them. Do you have a rush deadline coming up? Is there a new long-term campaign you're looking to start? Will they be doing overflow work for your marketing staff? Are they serving as your strategists as well? Each of these factors is important in ensuring your agency can complete quality work in a time frame you expect. Remember, communication is key!
4. They offer the services you're seeking. Not all agencies are created equal. Some can provide a wide range of services, while others focus on specific areas like digital marketing or graphic design. Before you hire an agency, speak with them about what they can do for you and if that will accomplish your goals.
5. You can develop a long-term relationship with them. When you choose to outsource, you're essentially hiring an instant marketing team for your business. You will be communicating a lot, so be sure you get along with whoever will be your main point of contact. If you and that person don't mesh well, it could cause miscommunication or an incomplete project. Always consider the personalities of the people you are hiring and determine whether they would be a good fit for you and your team.

When outsourcing to the right agency, your business has the potential to thrive! You'll not only develop a unique brand with effective marketing. You will also make friends who have your best interest at heart and a dedication to helping your business reach its full potential. 
These are all values we hold dear at 
Systemax
. We hope you'll consider working with us in your search to outsource your marketing.
We can't wait to brand together!
Author Info
Hey, there! My name is Kristen and I am a Strategic Marketing Director and Graphic Designer at Systemax. I work with clients to develop a strategy to meet their goals and ensure their projects stay on schedule. I'm also responsible for creating artwork for clients, including everything from banners to Facebook ads, and more. Outside of work, you can find me spending time with my family and friends or working toward my next project or goal such as learning videography or training for a half marathon!