Happy Birthday to Us: A Look Into 40 Years of Systemax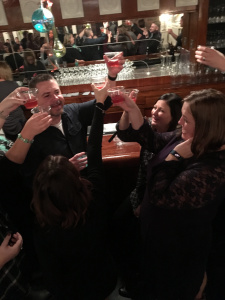 It's been 40 years since Systemax was started by my dad, Steve Jackson. Very few companies can say that they've lasted this long, so this anniversary is a milestone.
If there's one thing that's consistent in the story of Systemax, it is the drive to innovate. In 1982, my dad acted as a salesperson and was selling printed forms to businesses out of his car. This turned into working from a single bedroom apartment upstairs with inventory stored in the basement. After merging with a local print shop, Gooch-Jackson Ltd came to be. Eventually, the company separated out from doing too much at once and not enough money coming in.
With what could have been seen as a failure turned into another opportunity to pivot in a new direction. This turned into my dad starting an inventory management service, which eventually would turn into the blueprint for the Marketing Asset Management service we offer today. Back then, he would visit businesses, look at their supply, then place an order for new products. This program was called Systemax since this new way of dealing with inventory was a system to maximize efficiency.
Fast forward to the 90's, ATM machines were starting to roll out. While working with a customer, the problem of paper jamming was found. At this time, jamming would cause the whole machine to shut down. This led to a new solution provided by Systemax to eliminate the jamming along with providing all supplies needed for an ATM. As the popularity of ATMs grew, so did Systemax. One of my key memories from this time period is being the only person in the warehouse shipping out products and driving the van around to make deliveries during my summer breaks in high school.
In 1998, we decided to build a new office with a warehouse that has remained our home to date. This building was constructed with the idea that it may never be filled. We were proven wrong quickly. Before we knew it, we had to expand on the new space and buy more racking for the warehouse because every last inch was being used. Expanding gave us the opportunity to help out customers even more as we were now able to store promotional products for free and ship them out the same day when needed.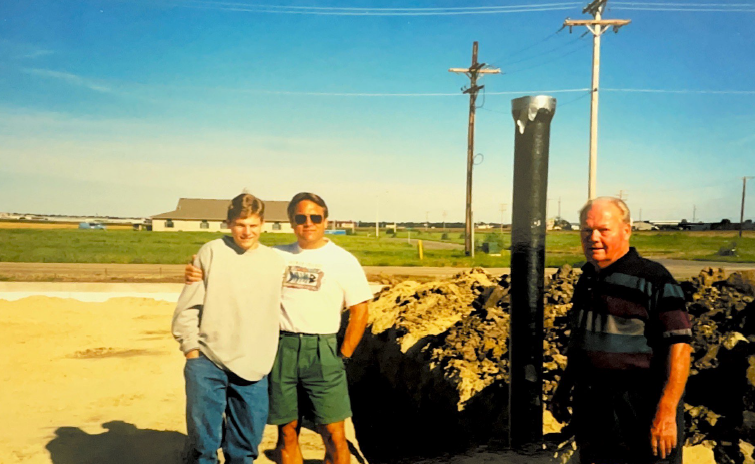 After a few years, I was in the Sales Department at the company. We knew Systemax had to go in yet another direction to make the lives of customers easier. It was clear that people always have to market themselves, so we created Marketing Made Easy. Systemax started making its way into an ad agency for banks and credit unions with pre-designed marketing campaigns.
A 7-point system was created and proved to be over 600% more effective compared to what banks were doing before in a study by the University of Illinois.
(Spoiler: We had to shift gears with this idea later on.)
Not too long after came the financial crisis of 2008, and we had to rethink our strategy as a company. ATMs were no longer as necessary since debit cards and cashback at stores became the trend. This wasn't a time of panic for Systemax. It was used as a time of re-evaluation for the future. We decided that we were no longer an ATM supplies company that did inventory management. Instead, we became an inventory management company that also happened to sell ATM supplies. After rebuilding processes and changing structures, we could provide everything a bank or credit union could ever need from window clings to dog treats.
As our inventory management load grew, we started to work in industries beyond financial institutions. Our graphic designers were busy producing brochures, flyers, and other materials for clients. With the opportunity to purchase a local company, Ideascope, and CMFI, we have been able to bring ideas to customers to make their lives easier at the best cost. We decided to shut down Marketing Made Easy and started the Creative Services area we have today.
Instead of only designing ads on the back of ATM receipts, our Creative Services team has expanded to creating full campaign productions with videography and design for both print and digital. Growing this department has given us the ability to add on more services for marketing automation, social media, and digital advertising.
The culture of Systemax is what has helped us grow to a company of over 40 people. For the last five years, we have been honored as one of the best places to work in Illinois. This all starts with creating an environment that makes people want to come to work instead of having to come to work. Our office remodel in 2016 brought in a new element of fun that we strive for. Having bright colors and a unique set-up boosts creativity and brings high energy to our space. It added a new layer of determination to get things done while amplifying our culture at the same time.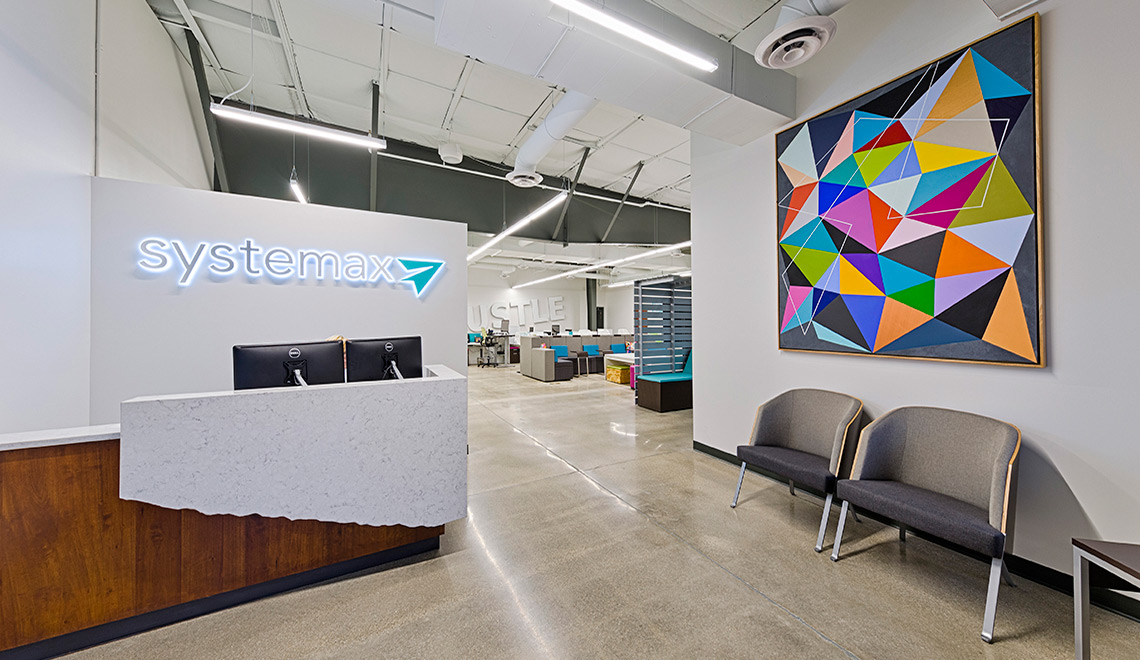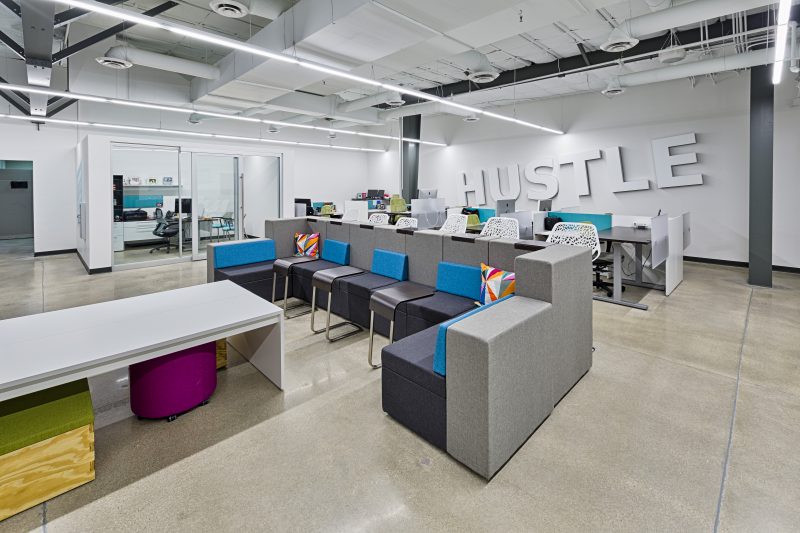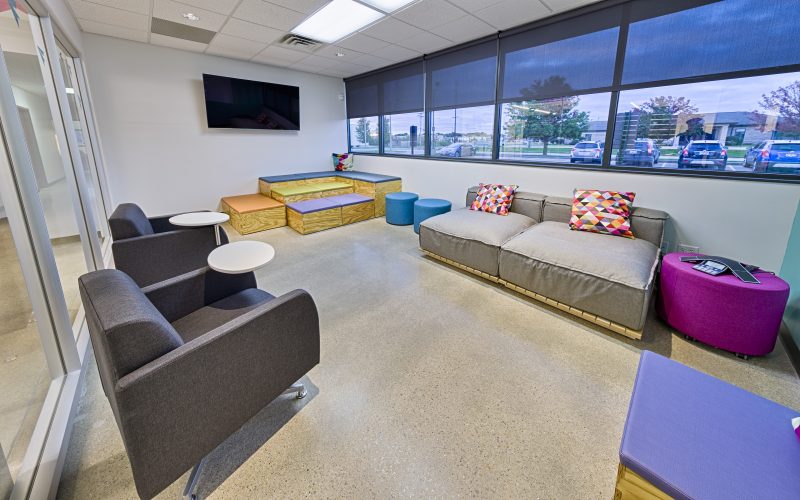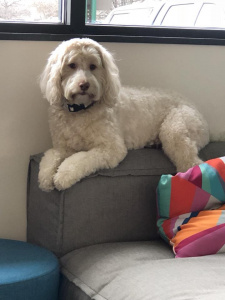 The average workplace doesn't have dogs wandering around or a margarita machine that gets brought out from time to time, but we do. Even becoming a hybrid company hasn't gotten in the way of maintaining our culture. Going beyond the office itself, the people have been key to the success of having a fun company culture. Just being ourselves has allowed us to become the company we are today.
Getting to meet with a major company in the world at the World Trade Center and signing them up as a customer is definitely a highlight from the past 40 years. Seeing Systemax's logo on the back of a receipt from the World Trade Center is a crazy feeling to beat. But, it still holds the same significance of seeing how excited our first material management client was for us to help them. The core of Systemax has always been to solve problems for people, which is why we have continued to evolve.
All of this wouldn't be possible without a team built with good people who do their jobs well. It doesn't come down to one person to thank, it's our entire team from past to present. A key to growth has been having talented staff to help push us forward. Having a company culture of being yourself has helped us find the right fit and continue to work for our why. All of the history of Systemax has come from the same place: the extreme desire to help customers. Without customers, none of the crazy ideas we've had would exist.
From 1982 to now, entrepreneurship has been in Systemax's DNA. We have weird ideas that may fail, but they also can turn into something really positive. Looking back on the past 40 years, I am grateful for the customers who have been there to allow us to learn from the mistakes we made. Thank you to the people who have given us opportunities that have taught us lessons as we wouldn't be here without them either. It's taken a lot of effort over the last 40 years to get us to where we are today. Thanks to our team, we are able to be in the small percentage of companies that make it 40 years. Here's to 40 more!