Systemax Hub Options
Please review the various options below. We are happy to discuss your specific company needs and help choose a platform that will make shopping for your branded items simple and efficient.
Essential Hub
This stunning platform is offered in three different standard styles; one for financial institutions, non-financial institutions and corporate stores. You can choose from 6 different banners or a custom banner to create the look of your hub. Navigating the Essential Hub is nearly effortless, with a streamlined ordering process from shopping the catalog, to the cart, to checkout. Custom quick links are made available from the homepage so that users can directly proceed to a specific catalog.
Enterprise Hub
The Enterprise Hub is our intermediate tier and the next level of customization. Along with supporting unlimited users, products and product types, it also allows you the ability to self-administer users, increased site appearance customization options, a digital asset manager and our most dynamic set of print-on-demand features.
Elite Hub
Our mightiest Hub to date, an Elite Hub offers nearly all of the same benefits of an Essential or Enterprise Hub, but also has the much coveted ability to check-out and turn-in items. If you host events throughout the year and want to cycle items that can be returned, reused and redistributed, the Elite Hub is a perfect fit for you.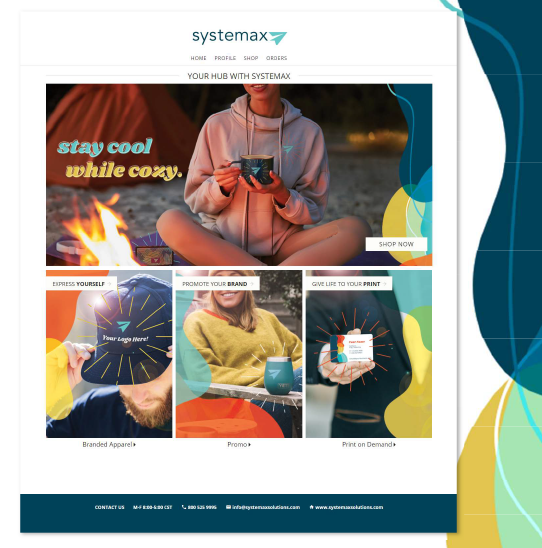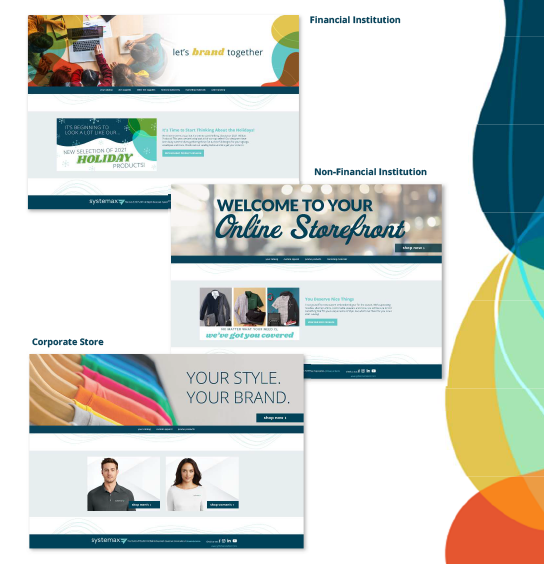 Technical Support & Hosting
Account Maintenance & System Updates
Inventory Management
Order & Product Usage
Reorder Notifications
Warehouse Fulfillment Management
Itemized Cost Center Accounting
Site Personalized with Co-Branded Logo